A New Season at Kings Island - 5/7/2022
Today I made my first trip of the year to an amusement park. This year Kings Island is celebrating its 50th anniversary.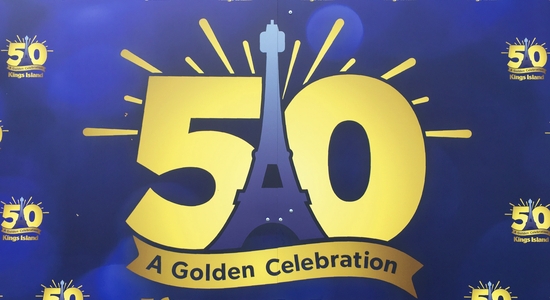 I arrived at the park just after opening and made my way directly to Orion. After a couple of laps on the giga-coaster I rode many of the other coasters in the park, including Racer, Mystic Timbers, Banshee, Bat, Backlot Stunt Coaster, Diamondback and Adventure Express. Flight of Fear had an extremeing slow queue and the ride felt much more rough than I remember from the past.
The Beast was not open, but I could see that it was testing as part of its off-season reconstruction. I'll have to come back again later in the season to experience for myself if it truly is a new and improved Beast, like I hope it is.
I rode the Kings Island and Miami Valley Railroad where I was able to see a few of the improvements they've made to the ride. They also stated that more improvements were coming in the next few weeks.
I ate lunch at Coney BBQ and it was an excellent meal as usual. For the anniversary there is a lot of fresh paint throughout the park. The new coat of paint on the Eiffel towers looks good.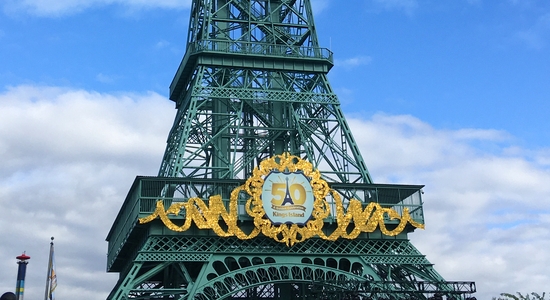 Around 5 o'clock I felt it was time for me to go, and I headed home. It was a great day to begin the summer at the parks.