Rock and Roll Hall of Fame - 4/30/2022
This weekend I went on a road trip to Cleveland and met up with Jim, Scott and Shawn. Located on the city's lakeshore, we visited the Rock and Roll Hall of Fame.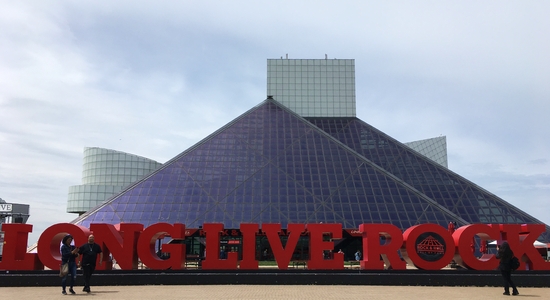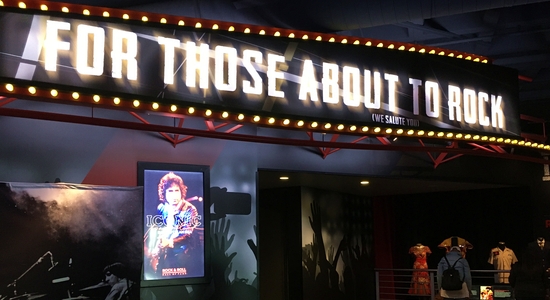 I imagine, like most people, think the history of rock dates back to the 1950s. The hall tells the story of the roots that go back several decades earlier. The displays of artifacts include instruments, sheets of lyrics and records, of course. But the exhibits also have a vast array of costumes, books, letters, concert posters, stage props and much more.
Guests at the hall can also play hands on with real instruments and even have their music recorded in an actual studio.
The highlight of the visit for me was The Beatles: Get Back To Let It Be exhibit. With the recent release of Peter Jackson's documentary, "The Beatles: Get Back", I was very excited to experience this exhibit. It included Paul McCartney's shirt that was worn in the studio and handwritten lyrics for "I've Got A Feeling", Ringo Starr's maple Ludwig drum kit and his raincoat from the rooftop performance, John Lennon's iconic eyeglasses, Wrangler jacket, and Epiphone electric guitar, George Harrison's pink pinstripe suit and handwritten lyrics for "I Me Mine."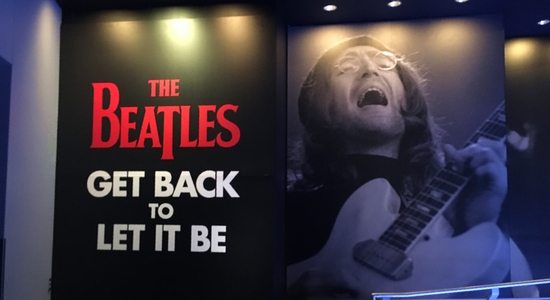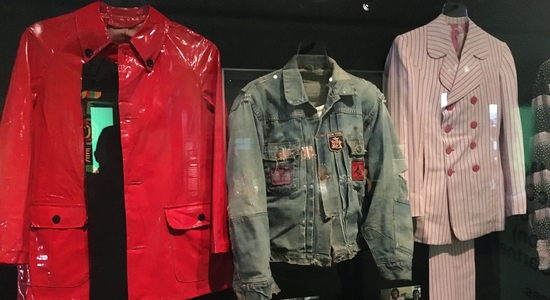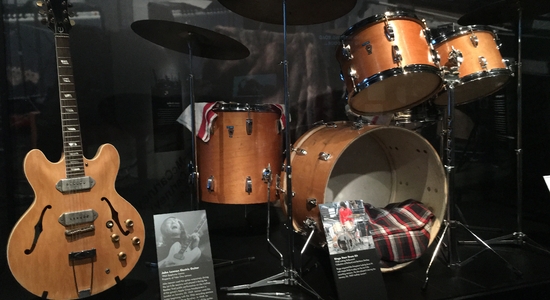 The hall had other artifacts from The Beatles. Even the settlement agreement from 1974 officially breaking up the band.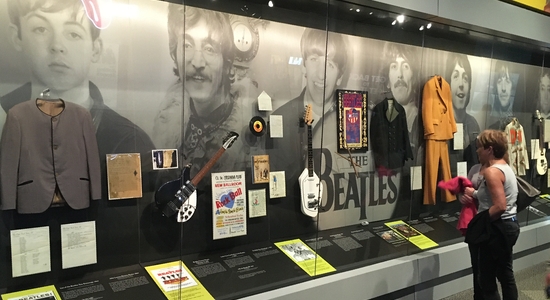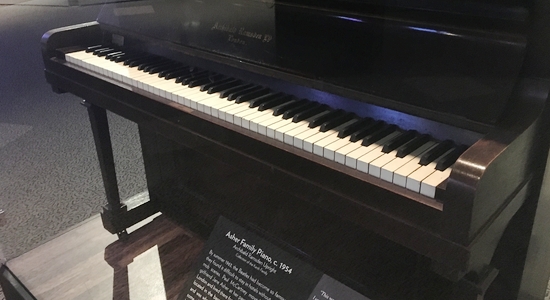 Asher Family Piano.
There is so much history to explore here. I would like to come back again to see more.