Ohio University Homecoming - 10/9/2021
I started today's homecoming event by attending the OU Homecoming Parade.
I joined Julie, Jenny and Bob at the corner of East Union Street and South College Street. The parade started at 10:00am and of course we were excited to see and hear the Marching 110.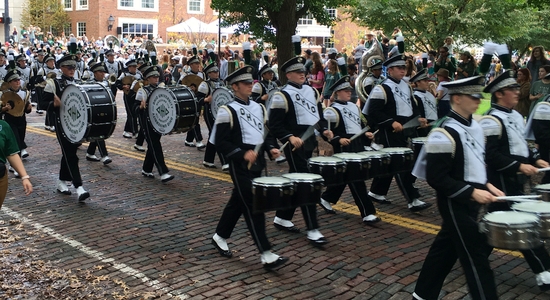 We were so happy to see Sarah performing with the Ohio University Marching Alumni Band.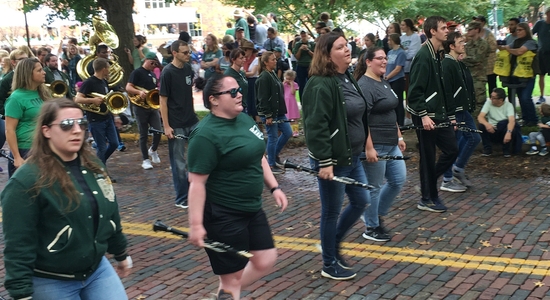 At the conclusion of the parade we met up with Sarah and we all strolled along Court Street and ended up stopping into the College Bookstore. I was in need of resupplying my OU and 110 t-shirt collection. Then we all had lunch at Brenen's.
We got to Peden Stadium in time for the Marching 110 pregame show.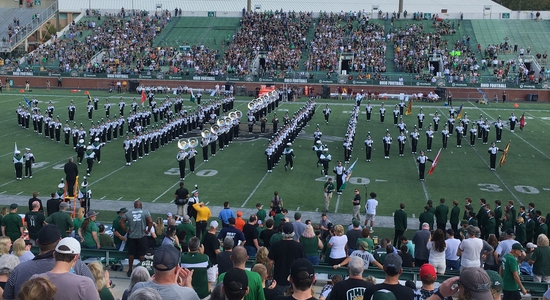 Kickoff against Central Michigan was at 3:30 under a beautiful mostly clear sky.
For halftime, the Marching 110 put on an amazing James Bond show. It has instantly become my favorite show of theirs.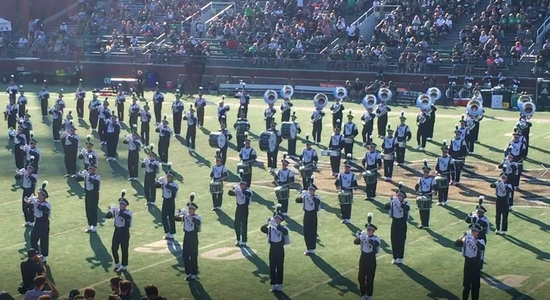 By game's end the Bobcats fell to the Chippewas 30-27. In spite of the loss, it was a beautiful day for OU Homecoming and time spent with family and friends.