Ohio Hockey and Drumline - 10/8/2021
Today Sarah drove in from Maryland for OU's Homecoming weekend. First up, we all met at Peden Stadium to watch the Marching 110 practice for tomorrow's game performance.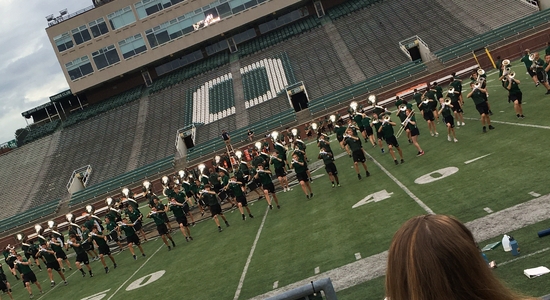 We then made your way to Bird Arena for the hockey game against Roosevelt.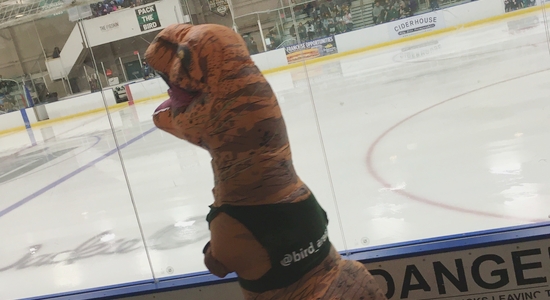 We had a great time watching the Bobcats beating up on the visitors. With more plans this evening, we left at the end of the second period with a score of 4-1. And Ohio went on to win 9-1.
We stopped in for pizza at my favorite pizza joint, Goodfella's. And next we waited for the 110 Drumline.
With Covid in mind, the drumline did their performances outdoors. We followed them from site to site along Court Street. The excited 110 fans packed the sidewalks at each stop as the fall chill filled the air. We met up with Crissy and Jake as we all joined in the fun.
A great night to start Homecoming.