Kings Island and Grand Carnivale - 7/29/2021
Today I went to Kings Island to experience the park's Grand Carnivale event. The celebration runs through August 1st, so this was my best chance to take it in before it is too late.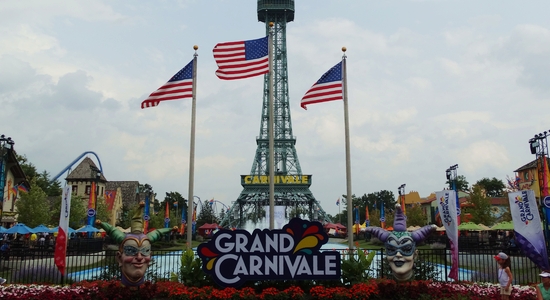 The festivities started at 5:00pm so I had plenty of time to take in the rides and coasters. I started my day with three quick laps on Orion during morning ERT. Throughout the rest of the morning and afternoon I had rides on The Beast, Racer, Flight of Fear, Mystic Timbers, Banshee, Bat and the Kings Island & Miami Valley Railroad.
The time arrived for Grand Carnivale to begin. The 16-day festival is Kings Island's international celebration, with spotlights on the cultures of China, Germany, France, India, Italy and Spain. It included the Spectacle of Color parade, live entertainment, cuisines from around the world and a special fireworks finale.
I purchased a tasting card which gave me the opportunity to sample exquisite tastes from around the world. I tried Jambon-Beurre, traditional ham and herb butter sandwich served on a French baguette, from France; Naan Dippers, Naan bread served with raita and tomato kasundi dip, from India; Cassata Cake, citrus soaked sponge cake layered with fresh strawberries, from Italy; Dulce de Leche Churros, tossed in cinnamon sugar and served with caramel sauce and finally Cavatelli Cone, fresh pasta tossed with homemade marinara and meatballs served in a bread cone.
The Spectacle of Color Parade started at 8:30 pm. At various points along the route, Carnivale's King and Queen, along with their exhilarating procession of decorated floats, mesmerizing street performers and pulsing rhythms would invite spectators to join them for dancing, singing and merrymaking.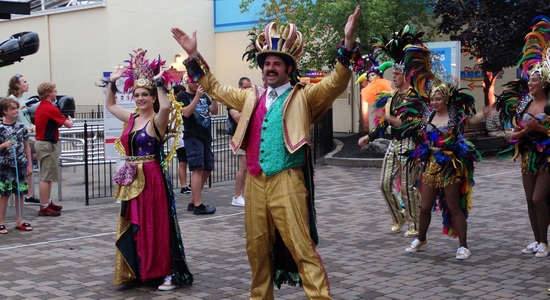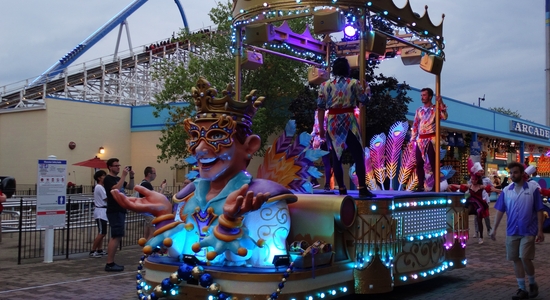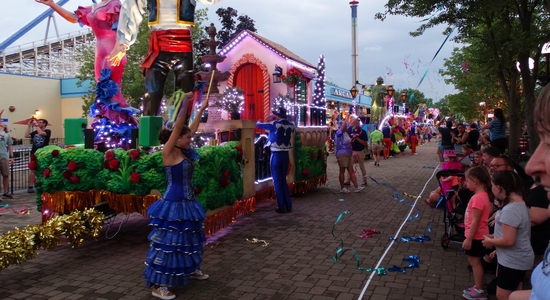 The parade route concluded at the International Street Bandstand in front of the Eiffel Tower. A variety of live entertainment, hosted by the King and Queen of Grand Carnivale began. Acts included dancing, international music, acrobatics and more.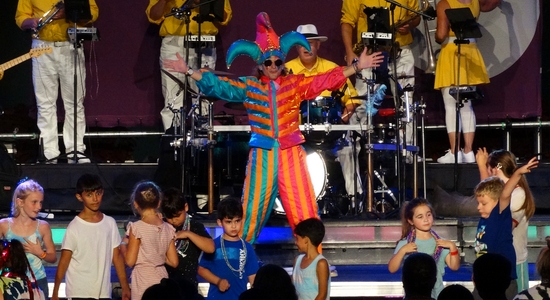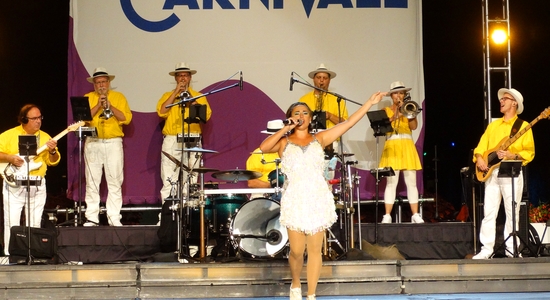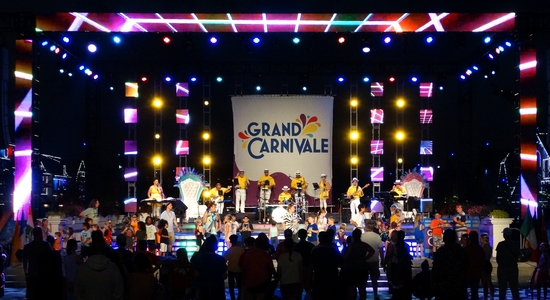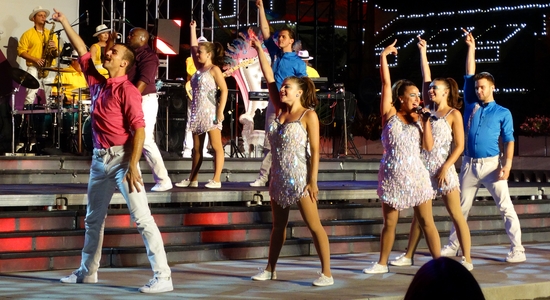 The international celebration was capped off with the fireworks finale.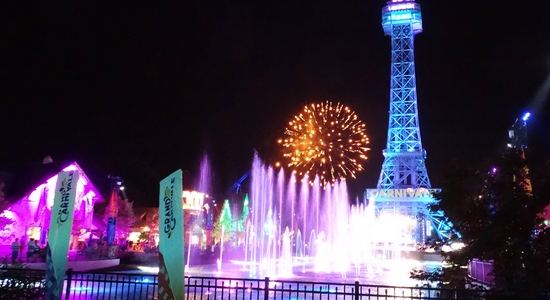 What a great day of rides, food and celebrations.