Cedar Point and Celebrate 150 Spectacular - 7/22/2021
Today was my first visit to Cedar Point this year and I was expecting another good day at the park, as usual. But it turned out to be one of the best days ever.
I arrived in the park in time for early entry and got my first ride on Raptor. I filled the morning with rides on Millennium Force, Maverick, Skyhawk, Gemini and Magnum.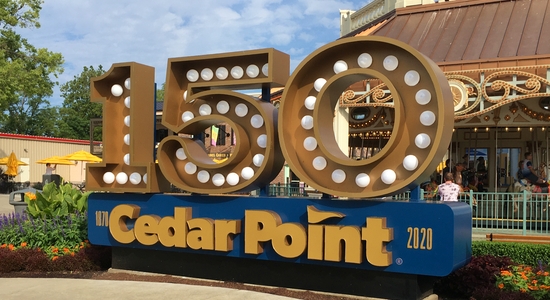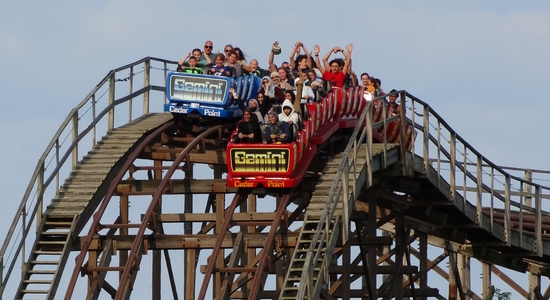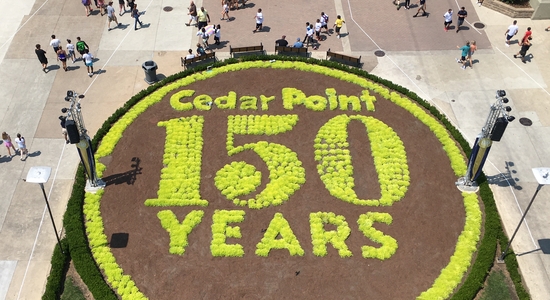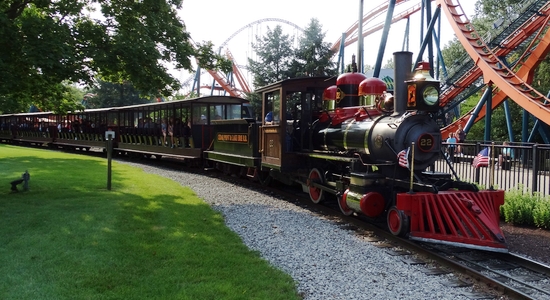 I got a delicious early afternoon meal at BackBeatQue before taking my first experience on Snake River Expedition.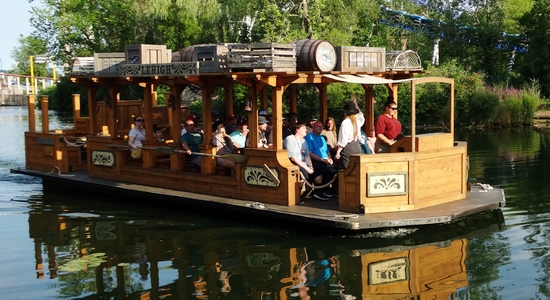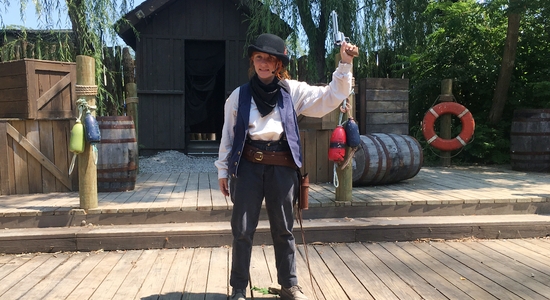 Click here to see all of my photos of Snake River Expedition.
I was very impressed with this reimagining of Western Cruise and Paddlewheel Excursions boat tours of years past. It featured nods to the previous rides, including the beaver cutting down the tree. The new additions of live actors and a pre-show are very welcome improvements. Cedar Point has really stepped up their game with this type of experience.
I took a quick break from the park to check into my hotel and when I returned I spent my time exploring the park with my camera and taking a more relaxed pace. I took in the sights and sounds of the park and some of the live entertainment.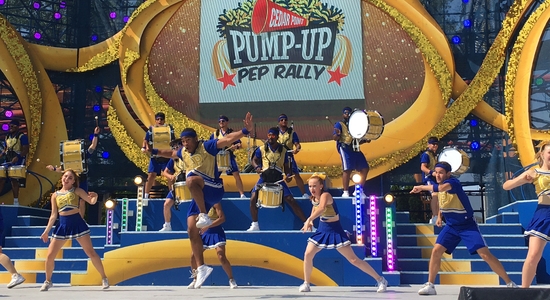 Pump-up Pep Rally.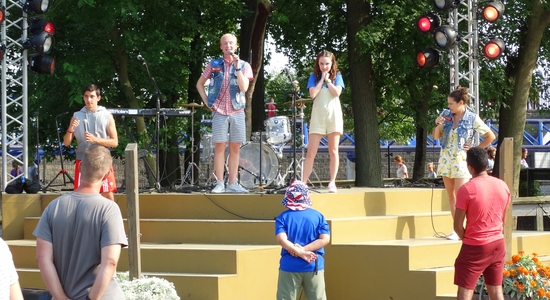 Smarty Party.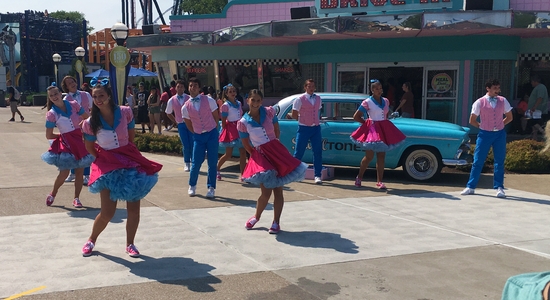 The Swell Tones.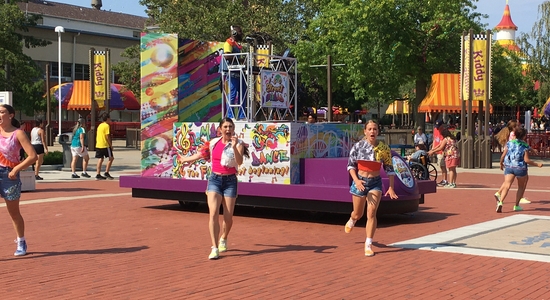 1-5-0 Street Squad.
My day at the park was rounded up with the Celebrate 150 Spectacular parade and stage show. Each of these were the best presentations the park has put on. The floats in the parade were imaginative and innovative. I especially liked the roller coaster float with inline-skaters going from the float and onto the parade route. The various floats told the history of Cedar Point over it's 150 years.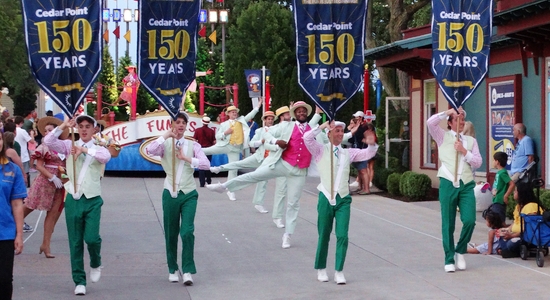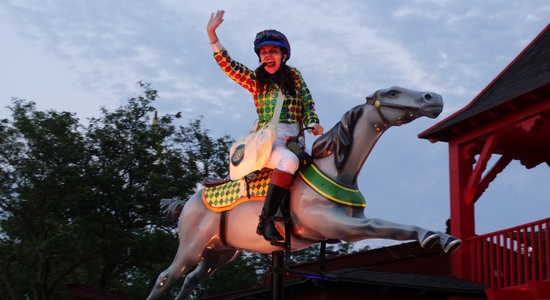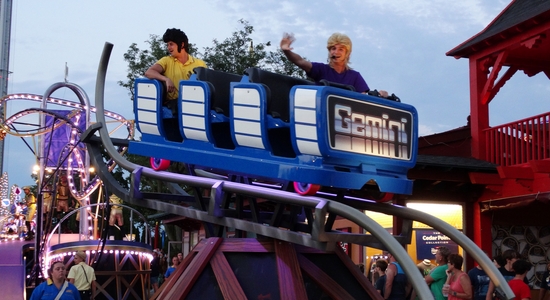 The stage show was full of energy and very high production value. I loved the interaction of the dancers, stunt performers, video, music and pyrotechnics. The emcee was a standout performer. I found the inclusion of the parade floats into the stage show to be a great expansion of the staging and storytelling. What a great finale to finish off my great day at Cedar Point.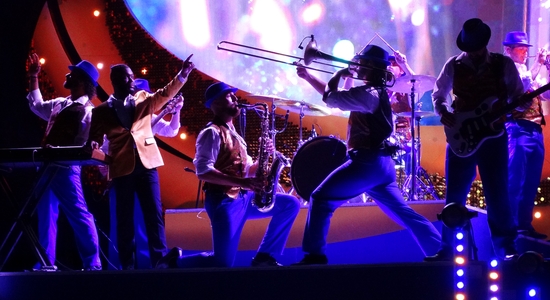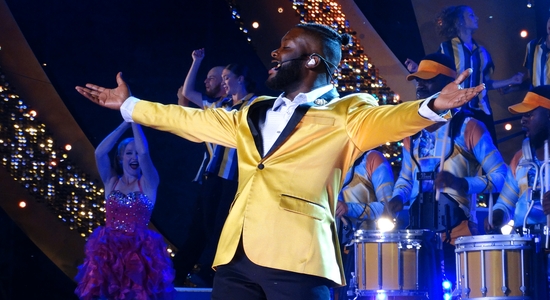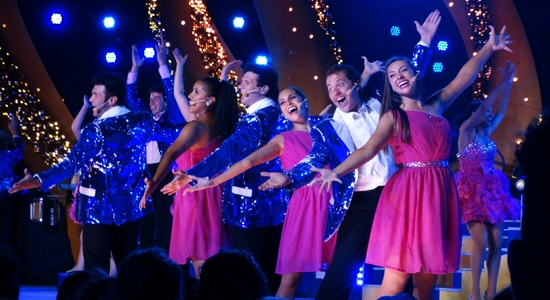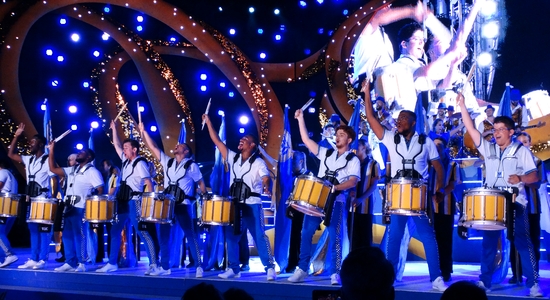 Click here to see all of my pictures of the Celebrate 150 Spectacular.
This really has been a great day at Cedar Point. The best day ever.