Independence 50 at Portsmouth Raceway Park - 7/2/2021
Today Dad, Tommy, Hannah and I drove to Portsmouth Raceway Park to see the Lucas Oil Late Model Dirt Series race the Independence 50. We hit the road at about 2:00pm for the long drive to Portsmouth. Once we arrived at the track we were greeted with mostly clear skies with some beautiful white clouds and a nice breeze.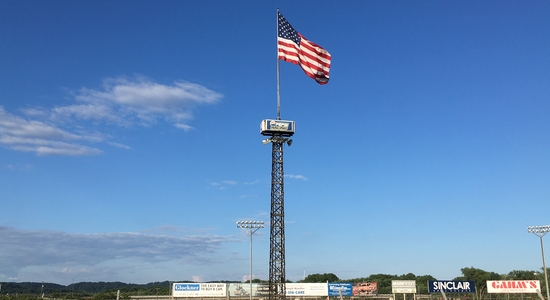 In addition to the Lucas Oil Late Model Dirt Series, ther schedule also included Limited Late Models and Modifieds.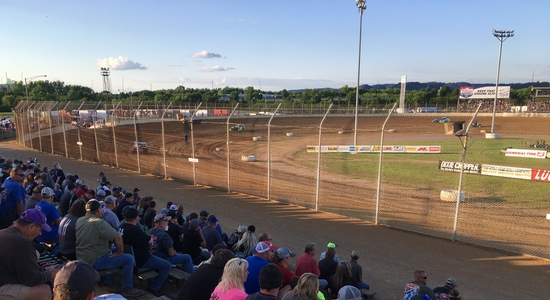 By the start of the 50 lap feature, the delightful breeze had turned chilly. Luckily we were mostly protected by an advertising banner directly behind us. With the breeze at our backs, the dirt from the track was not a problem for us at all.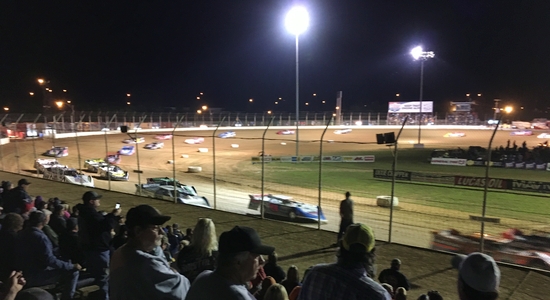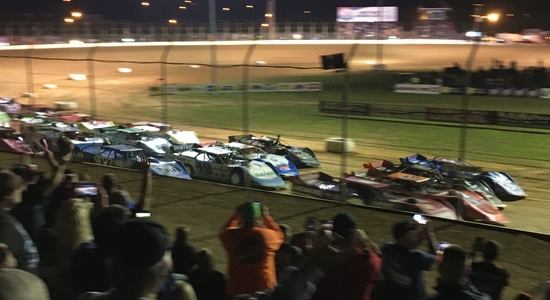 The race started with Tim McCreadie (39) on the pole. There were a few early cautions and the rest of the race was caution free. I kept my eye on Devin Moran (9) from Dresden, as he slid backwards from 3rd to 8th. Jonathan Davenport (49) won the race with Kyle Bronson (40B), Tim McCreadie (39), Spencer Hughes (11H) and Tyler Erb (1T) completing the top five.
I was very impressed with the facilities at the Portsmouth track and I would say it's the second best track in the state, next to Eldora. By the time we left the track, around midnight, the temperature had dipped to 63 degrees. We arrived home at 1:45am. It was a great night of racing and a good time with family.