A Full Day in Pittsburgh - 5/15/2021
After driving to Pittsburgh last night, I spent today with Shawn visiting around the area.
Our first stop was around noon in the Fineview neighborhood in Pittsburgh's North Side. We parked along the street and walked to the nearby Fineview Overlook at the corner of Catoma and Meadville streets. From here we could see Downtown, Mount Washington, the stadiums and the three rivers.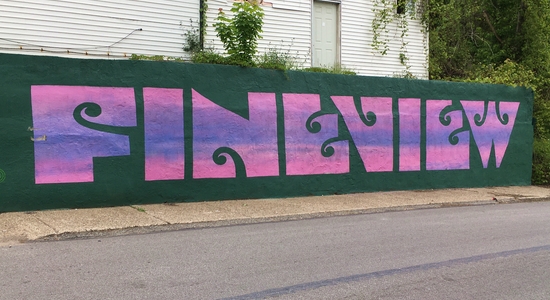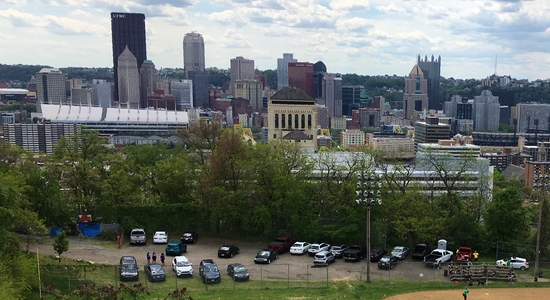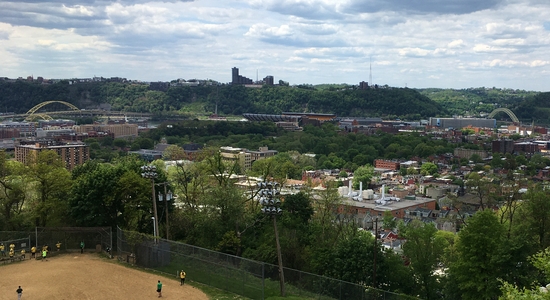 It was just a short drive down the hill to our next destination, Randyland. The outdoor art museum was created by Randy Gilson. The colorful public art landmark was established in 1995 and has a nationwide reputation. Some consider it one of the most photographed places on the internet.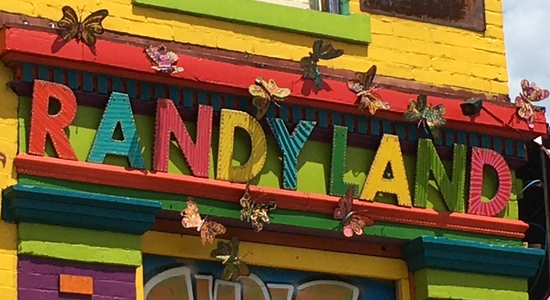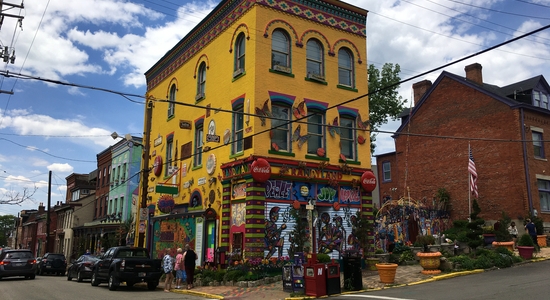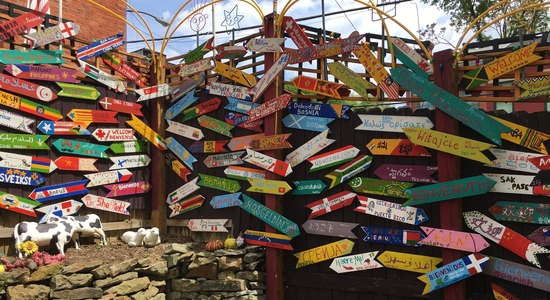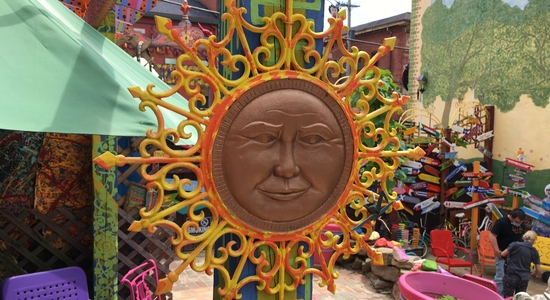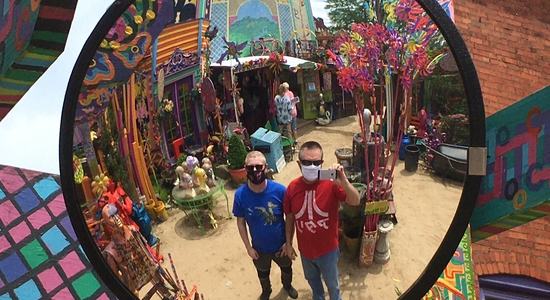 Click here to see all of my pictures of Randyland.
Later in the afternoon we arrived at Dan and Vicky's house in Cheswick, which is a few miles northeast of Pittsburgh. Along with Jim, Scott, Nick, Brian and A.J., it was hours of games and dinner. We began with disc golf followed by axe throwing. This was my first time playing either of these two.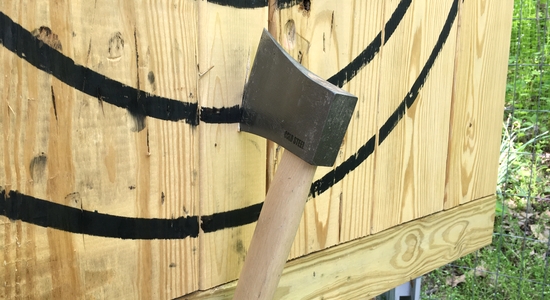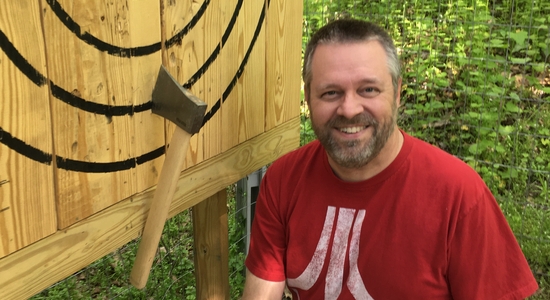 After several throws, I managed to stick the axe for the first time.
Five of us played a round robin tournament of axe throwing. To my amazement I finished in a three way tie with Jim and Dan. The three of us then played another round in which Jim came out as the winner.
Next, Vicky led several of us on a hike through their wooded hillside property which covered about six acres.
Dan and Vicky had prepared an excellent dinner for all of us. Afterwards we all played games, the first of which was Puns of Anarchy. This was my first time playing this game and I enjoyed it right away. I think it may be my next game purchase. Next, we divided into two groups and played separate games including Terraforming Mars, Explorers of the North Sea and Tiny Towns.
We played until around midnight and then it was finally time to say goodbye to the group. It was a great evening of games and food.