Airplane Rock and Wahkeena Nature Preserve - 5/21/2021
I took the day off of work and Shawn was also staying with me, so today we headed out for a couple of short hikes. We headed to both Airplane Rock and Wahkeena Nature Preserve.
Shawn suggested Airplane Rock in the Hocking Hills and located near Conkles Hollow off of Big Pine Road. This is near Chapel Cave where Sarah and I had hiked several weeks ago. The hike along the bridle trail to Airplane Rock was over a mile. Once we arrived at your destination, we stood atop the rock outcropping overlooking Crane Hollow.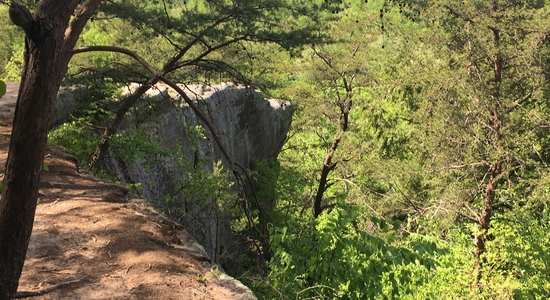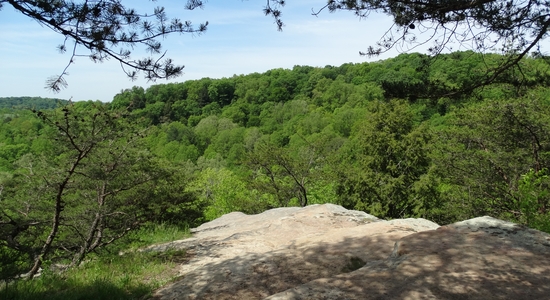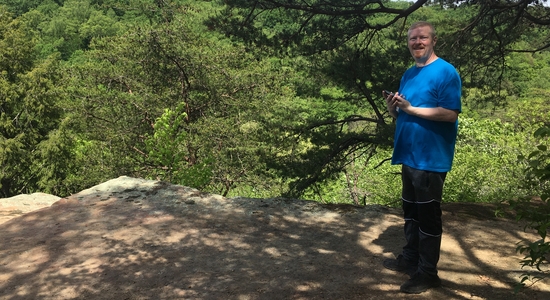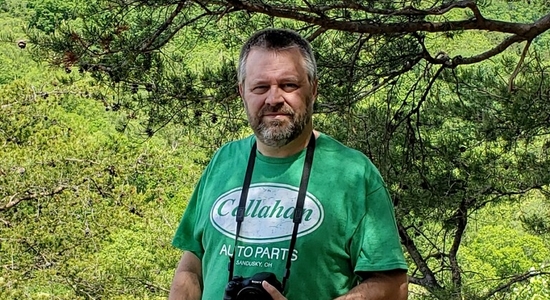 Click here to see my photos of Airplane Rock.
We walked back to the car and drove to our next hike at Wahkeena Nature Preserve, and along the way stopped for lunch.
Located near Sugar Grove, Wahkeena Nature Preserve is managed locally by Fairfield County Park District. We were offered a trail guide at the nature center and chose a trail for our hike. Along the trail are numbered and lettered markers which correspond to informational paragraphs in the trail guide. The guide is updated seasonally and really made the hike much more educational and enjoyable.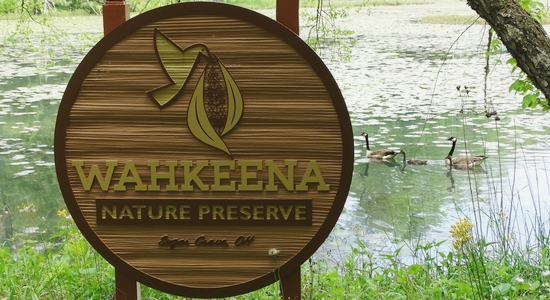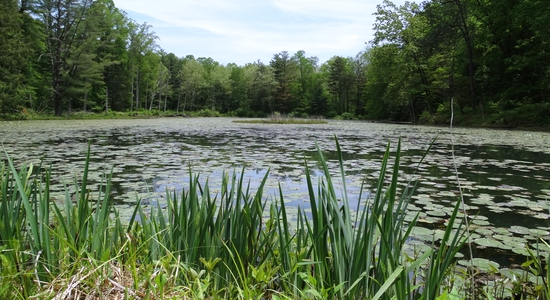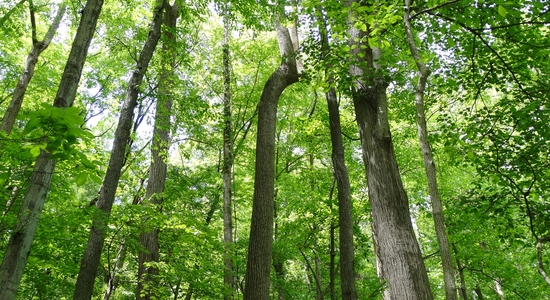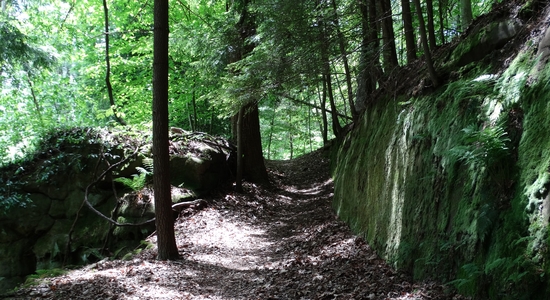 Once we completed the longer loop trail around the preserve and returned to the nature center, we also walked the floating boardwalk that loops through the wetlands.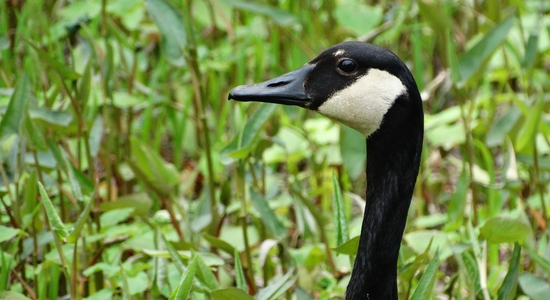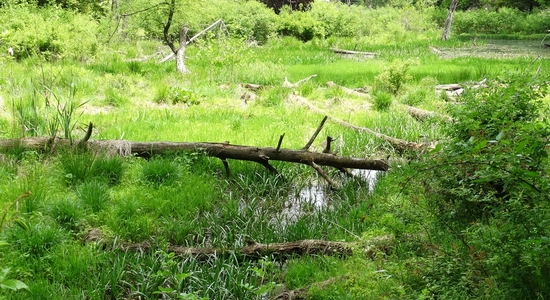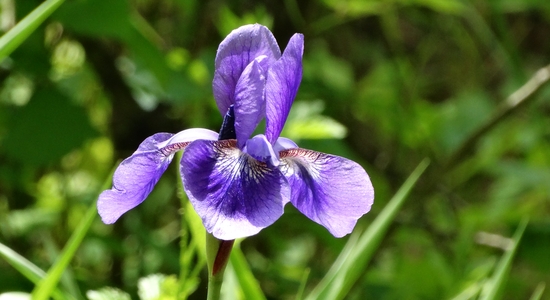 Click here to see my pictures of Wahkeena Nature Preserve.
Throughout our hikes today, the temperatures were around 80 degrees with mostly clear skies. It was a great day out with Shawn in the sun enjoying nature.