Johnson Covered Bridge - 4/11/2021
On this chilly afternoon Mom, Sarah and I drove to Two Glaciers Park in southern Fairfield County to visit Johnson Covered Bridge. It is also known as Johnston Covered Bridge and Terry Mill Covered Bridge. The bridge was built in 1887 and crosses over Clear Creek.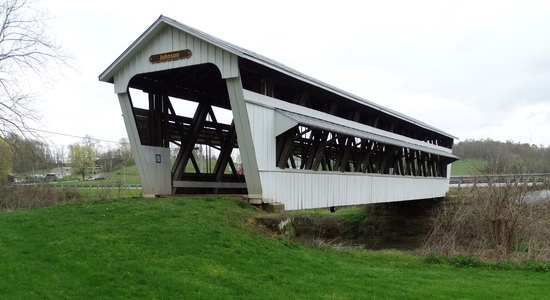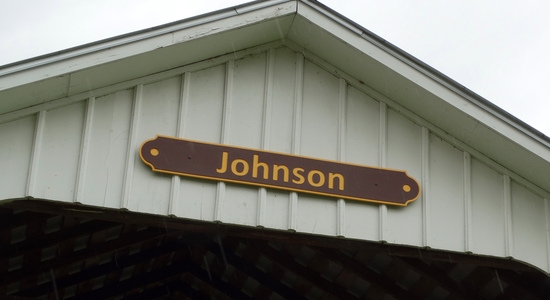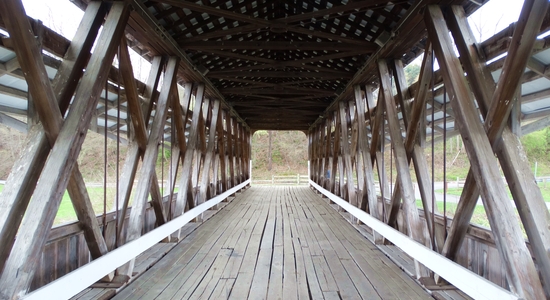 Click here to see all of my photos of Johnson Covered Bridge.
It was a bit of a dreary day as it was overcast with a very light rain and temperatures in the mid-50s. It was still a good road trip with Mom and Sarah.