Whispering Cave - 3/28/2021
Today I drove to Hocking Hills to go for a hike to a place I have never been. The trails to Whispering Cave are the newest at the park. I parked near the Old Man's Cave visitor center and hiked the five-mile loop.
From the visitor center I descended into the gorge and then followed the Grandma Gatewood Trail past Old Man's Cave and Lower Falls. I continued to follow the trail along Old Man's Creek to the point where it meets Queer Creek. This is where my journey onto the new trail system began. Up to this point I have hiked this area before and continuing on the Grandma Gatewood Trail to Cedar Falls. But today I turned onto the Whispering Cave Loop Trail, which opened to the public in 2017.
The cave sits high among the wall of the gorge and itself is almost 300 feet wide and has a 150-foot waterfall pouring from its upper rim.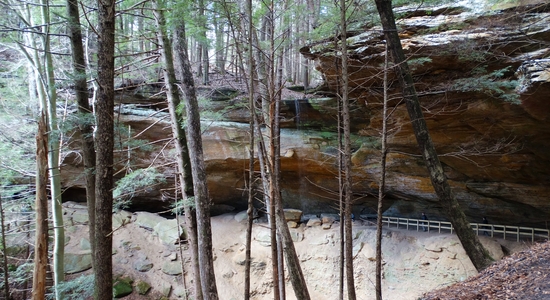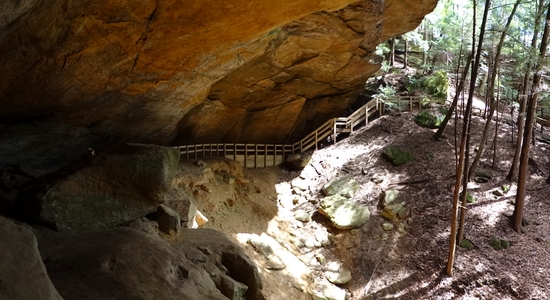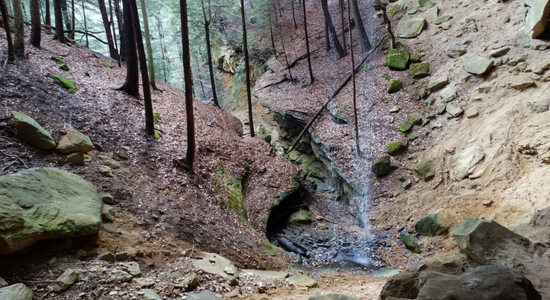 Click here for all of my photos of Whispering Cave.
The trail back to the visitor center is largely along the rim of the gorge and a short span is longside St. Rt. 664. It was a beautiful hike and just a little bit of a workout. The weather was partly cloudy with the temperatures in the mid 50s with gusty winds.