Chapel Cave - 4/3/2021
Sarah arrived back in Ohio yesterday and after I spent a short day at work the two of us went for a drive to Hocking Hills. I decided that we should visit a place that neither one of us had ever been to. I found Chapel Cave a few days ago on a map and decided that we should visit there.
Chapel Cave is in Hocking Hills State Forest and located about one mile east of Conkle's Hollow on Big Pine Road. The hike to the cave is just under a mile and follows a small stream. This is a bridal trail but hikers are also permitted. The cave is also known as Twenty One Horses Cave because it is said to be big enough to hold 21 horses (and their riders).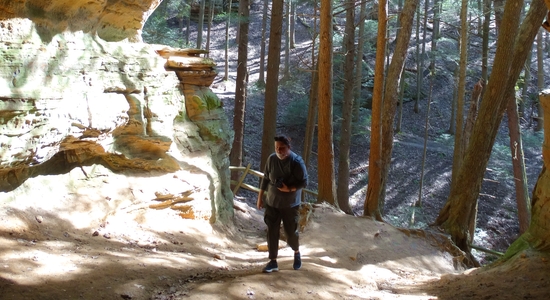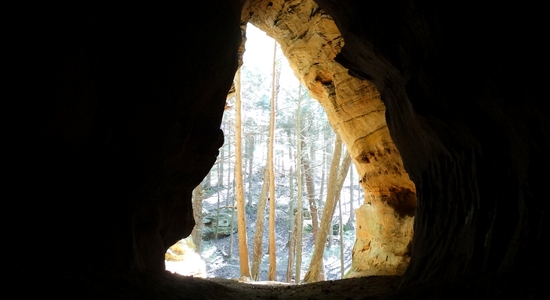 Click here to view all of my pictures of Chapel Cave.
It was a great day out with Sarah. The temperatures were in the upper 60s with mostly clear skies.