Blackwood Covered Bridge - 3/27/2021
This afternoon I drove Mom to visit another covered bridge. It is located in southern Athens County on Blackwood Road and crosses over Middle Branch Shade River. The inside of the bridge was covered with more spray paint than any other bridge we have seen. It felt more like an art project rather than vandalism.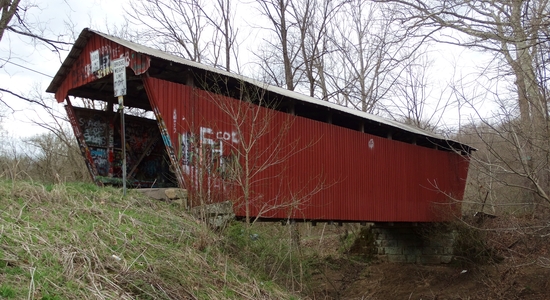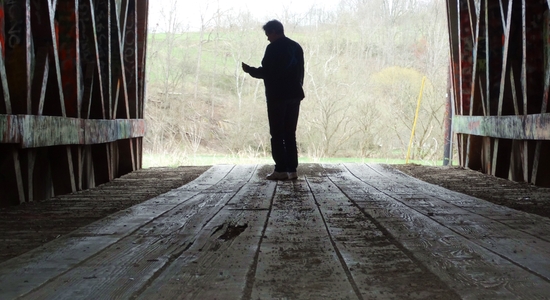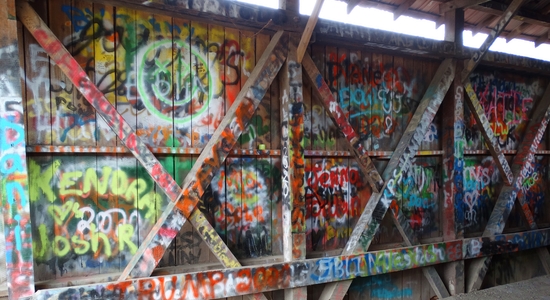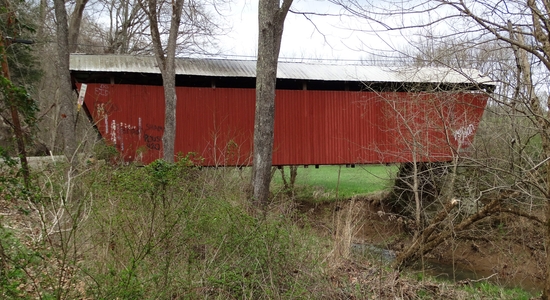 Click here to view all of my photos of Blackwood Covered Bridge.
The weather was very nice with the temperature about 70 degrees, a little wind and a mostly cloudy sky. Another good road trip with Mom.