Whitmore Cemetery - 4/4/2020
This afternoon Sarah and I took a long walk from the house to Whitmore Cemetery.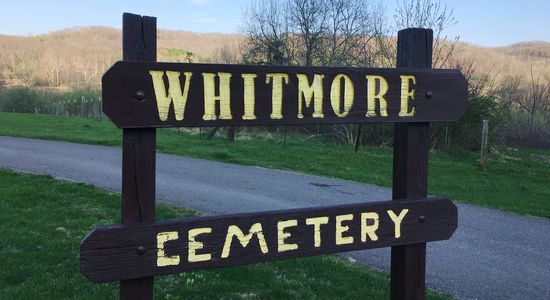 The reason for going to the cemetery, other than to simply get out of the house during the shelter in place order, was to visit the grave of my great great great grandfather Aaron Whitmore.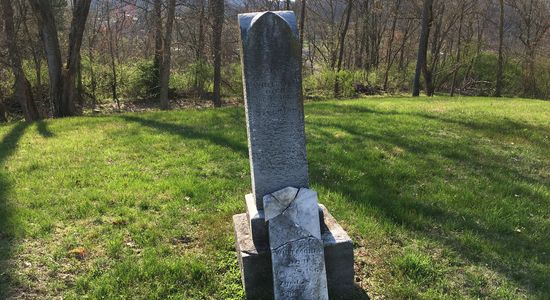 Aaron was born on September 24, 1791 in Connecticut. He moved by wagon to York Township in 1821 with his wife Betsy (Warren) Whitmore. Just across the road from where Whitmore Cemetery is now, he built Whitmore House in 1842. The stone house was later abandoned long after his death and has since been knocked down. Aaron owned many acres of land in the area and was a farmer. He died July 26, 1868 (aged 76) and was laid to rest in Whitmore Cemetery.
We also saw several other people at the cemetery and along the roads during our walk. No doubt, they were outside enjoying the day's weather and taking the opportunity to go for a walk out-of-doors during the pandemic. It was a beautiful and cool spring day with a light breeze for our round trip hike of five and a half miles.