Social Distancing Dinner - 3/26/2020
Sarah and I were invited to join Mom and Jeff at the Steenrod's house for a family dinner. Social distancing style.
Crissy prepared a delicious dinner for all of us. We talked with each other and ate our meals as we maneuvered around each other to keep our distance.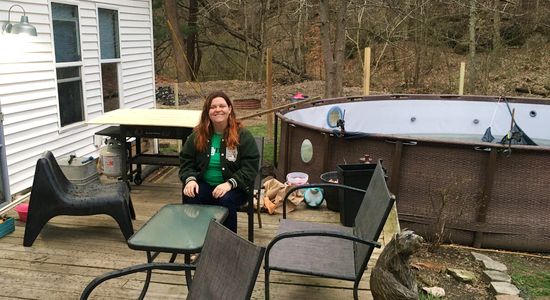 Sarah demonstrating social distancing.
This was a unique experience in these most unusual times. And still a good opportunity from family time. Thank you, COVID-19.