Moving Sarah to Rockville - 12/21/2019
Today was moving day for Sarah, from Eckington in Washington, DC to Rockville, Maryland.
After our morning viewing of Star Wars: The Rise of Skywalker, Sarah and I took a Lyft to pick up a moving van. It was just a few blocks drive from the U-Haul store to the Gale Apartments in Eckington.
We packed up most of the remaining items and carried them and the furniture piece by piece down to the loading dock and into the van. It took about two hours to get the van full.
The 18 miles drive to Rockville took nearly an hour. Ya gotta love DC traffic. Unloading at the new apartment was much more convenient, as the new apartment is very close to the building's elevator. We finished unloading the van by late afternoon and returned it to the U-Haul store in DC.
As the sun set, we made the walk to Union Station a few blocks away. We took a few pictures of the festive decorations around the station.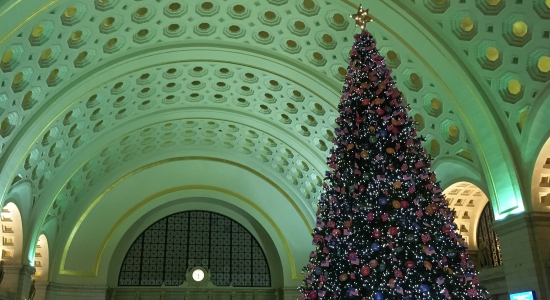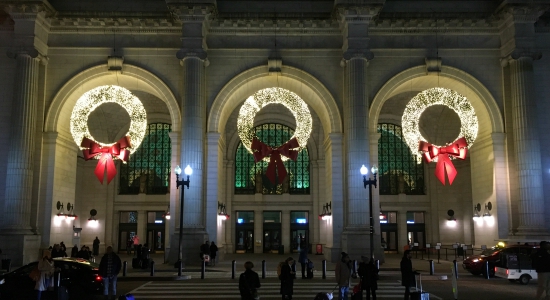 Click here to see more pictures of Union Station.
Next, Sarah and I rode the Metro towards the White House. From there, we walked south to The Ellipse to see the National Christmas Tree.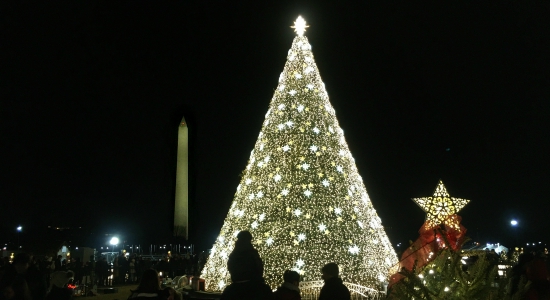 Click here to see more pictures of the National Christmas Tree.
We walked back to the subway to catch a ride up to the Woodley Park and National Zoo to see ZooLights.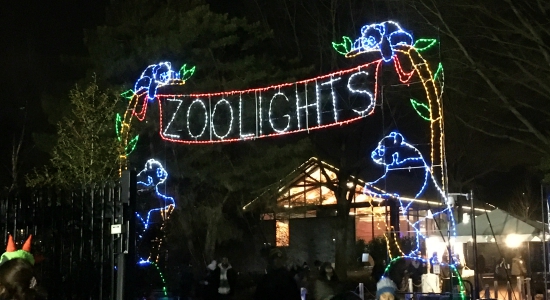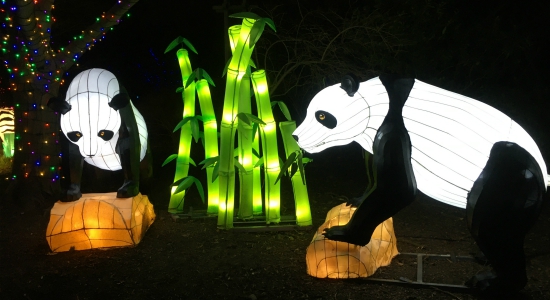 Click here to see all of my photos of ZooLights.
Back and forth between the Metro station and the zoo there was a free shuttle bus which was completely decked out in full holiday decorations.
Before taking the final leg of our trip back to Sarah's new apartment, we decided to get dinner in Woodley Park. We wandered along Connecticut Ave. checking out many of the restaurants surrounding the subway. We finally agreed on Woodley Cafe.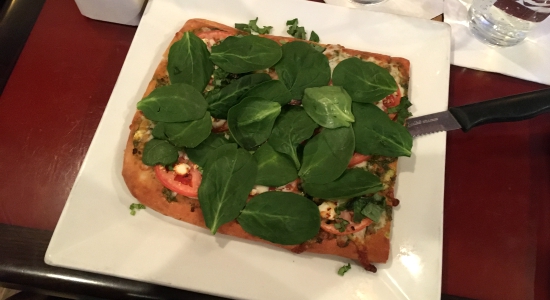 We really lucked out finding this gem. The food and atmosphere were great. They had a big menu with a large variety of selections. And the owner really made each person feel personally welcome in the restaurant.
It was a great day spent with Sarah, full of entertainment, hard work, sightseeing and good food. It's been a good weekend with Sarah. Tomorrow, I'll make the long drive back to Ohio.