Drive to Indianapolis - 11/3/2019
Kirk, Shawn and I checked out of our hotel in Springfield, Missouri this morning and continued our drive from Lubbock, Texas to Indianapolis, Indiana.
Along the section of freeway from Springfield to St. Louis there seemed to be a lot of billboards promoting many roadside tourist traps. Many of theses were odd or funny. There were several dozen colorful signs for Redmon's Candy Factory with the World's Largest Gift Store. The claim of the world's largest came with an asterisk, which we never found out what that small print might entail. There were also billboards advertising the Uranus Fudge Factory. These included the phrases Explore Uranus, Big Fun in Uranus and The Best Fudge Comes From Uranus.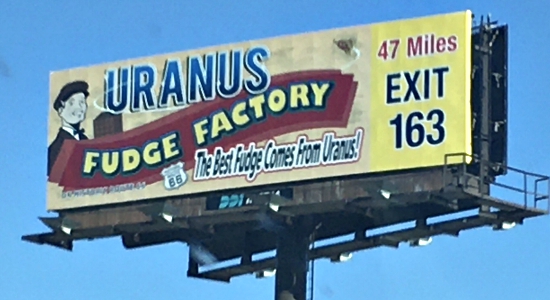 As we approached St. Louis, we drove past Six Flags. More coaster credits I won't be getting.
We passed through St. Louis where we were able to catch a glimpse of the Gateway Arch before crossing over the Mississippi River into Illinois. Next, we met at a truckstop to park the U-Haul and ride together in the Jeep to get a proper view of the Arch. We drove to East St. Louis and the Malcolm W. Martin Memorial Park. This park on the banks of the river directly across from downtown St. Louis has perfect views of the Mississippi River and the Gateway Arch.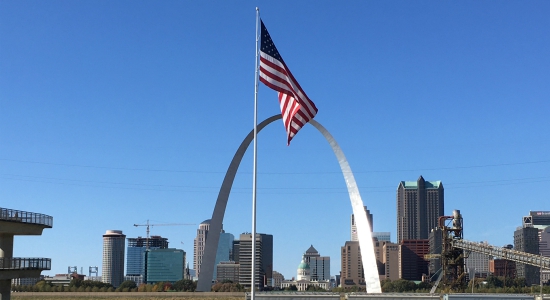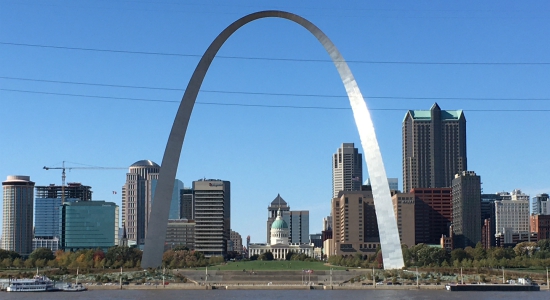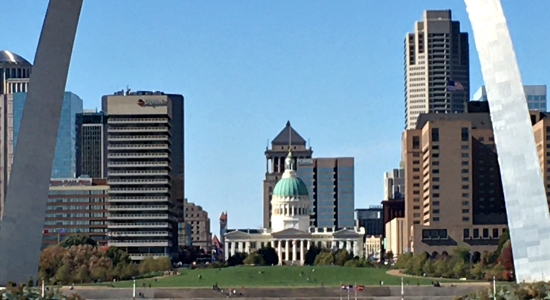 From here to see more pictures from Gateway Park.
Once we were back on the interstate in the U-Haul and Jeep, we started looking for a place to eat. But it wasn't until we reached Vandalia, Illinois when we made our way to a Ponderosa Steakhouse.
Our drive continued into Indiana and the evening sun began to set.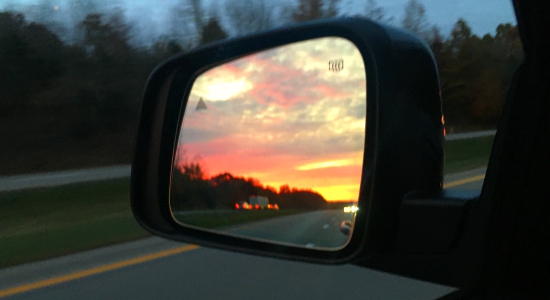 Finally in Indianapolis, we dropped the U-haul off at Kirk's new house. We then drove to the 2Home extended stay hotel and checked in. Although Shawn and I would only be staying one night, Kirk will be staying here for several days or weeks while his new home is made ready for him to finally move in permanently.
We then walked to the nearby Ruby Tuesday for a bite to eat. And once back to the hotel we rested for the drives tomorrow to our separate homes; Shawn in Pittsburgh and Me in Nelsonville.