Elf: The Musical - 11/15/2018
This evening the Maces, Steenrods, Jenny, Sally, Julie, Alice and me all gathered at Templeton Blackburn Alumni Memorial Auditorium in Athens to see the National Broadway Tour presentation of Elf: The Musical.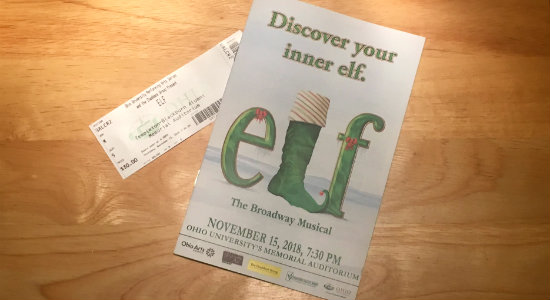 The show was a delightful musical of family fun. The show was full of high energy songs and dancing. It was a great evening out with family and friends. And as we left the theatre, it was lightly snowing.