Beach House, Day 2 - 11/1/2018
Our second day at the beach began when many of us woke up to watch the sunrise.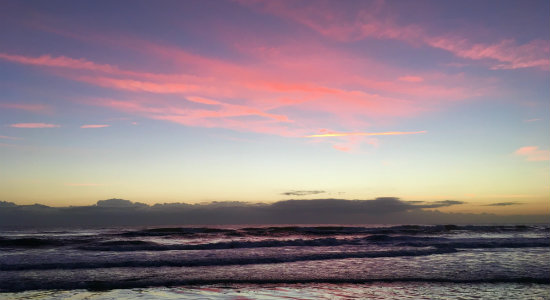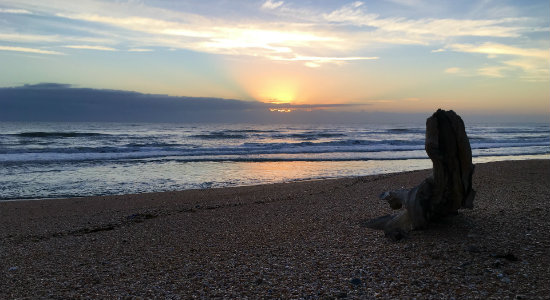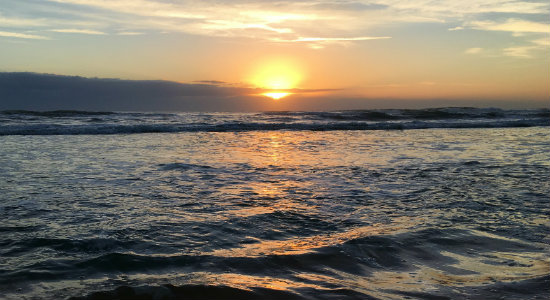 The beach house was a modern and spacious home with an open floor plan. The kitchen had more cabinet space than anyone would ever need. The eating area had a huge dining room table and still had extra space. There were four bedrooms and including the fold-out sofa-bed in the upstairs sitting area, there were beds for up to twelve people. There were three outside spaces, an upstairs deck, a covered patio and a screened sunroom.
Crissy, Emma, Jake and Derek spend much of the morning swimming. And Tyler arrived around noon to say hello, to check out the beach house and visit for a couple of hours.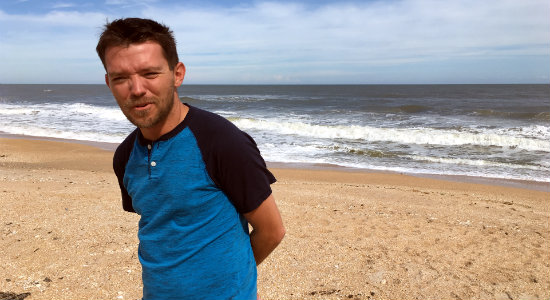 I waited for Sarah to arrive and for high tide this afternoon. Sarah arrived in the early afternoon and now we were all here to enjoy the rest of our vacation.
Sarah and I joined the rest of the swimmers. It was high tide and the crashing waves were pounding us. At one point I tried to sit on the sand and let the waves wash over me. But the waves pushed sand into my shorts and pockets. I guess it might have been a mistake waiting for high tide.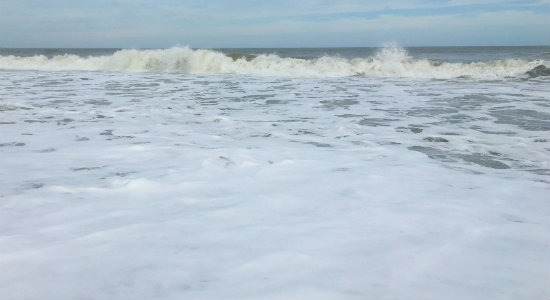 The sand of the beach was covered with countless shells, millions, even billions of shells and crushed shells.v It was almost painful walking on the crushed shells as they would nearly cut into the bottom of your feet. Even in places where a layer of fine sand would cover the shells the layers was very thin and once you stepped onto it your feet would press through into the shells beneath.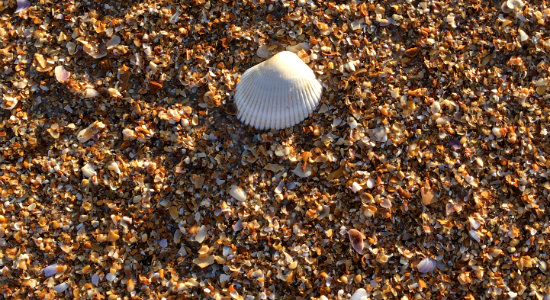 Click here to me all of my pictures from South Ponte Vedra Beach.
This evening was the Steenrods' turn to cook and they prepared steak and shrimp with vegetables, rice and potatoes.
Tomorrow is the big day... Tyler and Katie's wedding.