Farewell Sonoma - 7/18/2018
After sixteen years and nearly 290,000 miles it is time to say goodbye to my 2002 GMC Sonoma ZR2.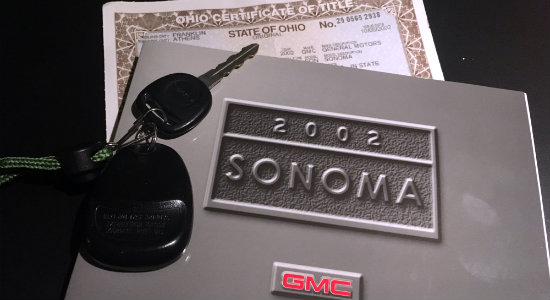 This great ride has taken me as far as South Carolina, Kentucky, Michigan, New York and Canada. In fact Sarah and I drove the truck completely around Lake Erie. It has taken us on countless trips to Cedar Point and Kings Island. And it never failed to get me through the deepest, nastiest ice and snow.
Now, the truck is in the capable hands of Jenny Adams. Happy trails.