Sarah Returns from Houston - 7/2/2018
After four weeks in Houston, Texas, it was time for Sarah to return home from her internship at Rice University with the National Student Leadership Conference.
On my way to pick her up at the Cincinnati airport a made a pit stop at Kings Island.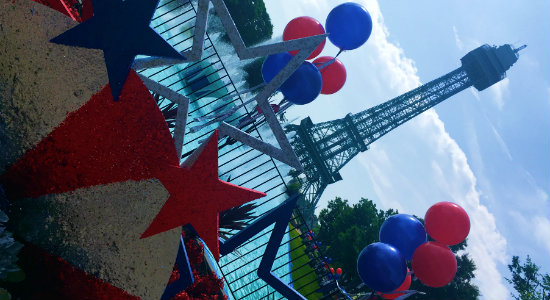 After a few roller coaster rides I was back on the road to the Cincinnati Northern Kentucky International Airport. I waited in the cell phone lot for Sarah's plane to land. Once she texted me it was a very short drive to the terminal to meet her. This was my time time picking someone up at an airport using the cell phone lot and I was impressed how simple and efficient it is.
It's good to have Sarah home again. But she will be leaving again in just three days to go to Seattle for the second part of her internship.