Kings Island Winterfest - 12/17/2017
This evening Sarah and I traveled to Kings Island in Mason, Ohio for Winterfest. This holiday event marks its return to the park since a one year appearance in 2005 and since its longest run ended after the 1992 season. I remember attending Winterfest just once and I would guess that it was 1991 or 1992. During that visit, I attended with Julie and her parents.
Now it was a chance for Sarah and I to make more memories together. I was impressed how the park has been transformed into this winter wonderland. The shops on International Street have had a complete makeover. All new merchandise including shops with retro, superhero, Star Wars, Simpsons, A Christmas Story and other familiar pop culture holiday items. Another shop has been turned in a cookie kitchen for decorating cookies with Mrs. Claus. Areas of the park have holiday themes with lights and decorations suited to each theme. Action Zone was full of snowmen, white lights, ice sculptures and sleigh riding. The gardens were filled with giant candy canes and red lights. The Eiffel Tower was transformed into the world's largest Christmas tree. The animation of the lights was amazing. No matter where we were in the park, we often turned to look at the lights on the tower to see what new patterns we might see. Planet Snoopy was full of oversized Christmas lights, stables with live nativity animals and a christmas tree lot complete with a Charlie Brown christmas tree. The Kings Island & Miami Valley Railroad was decorated with light displays of the twelve days of Christmas.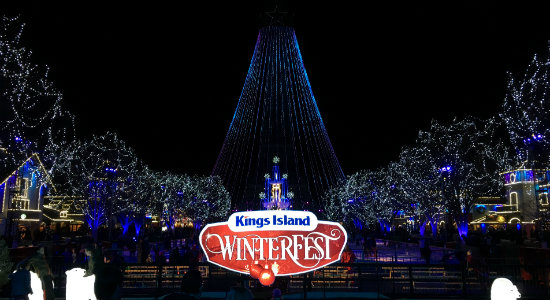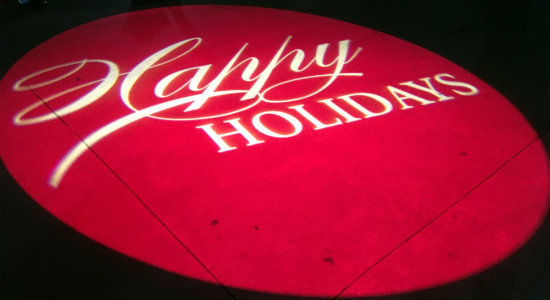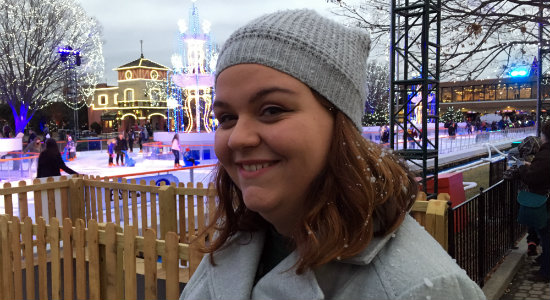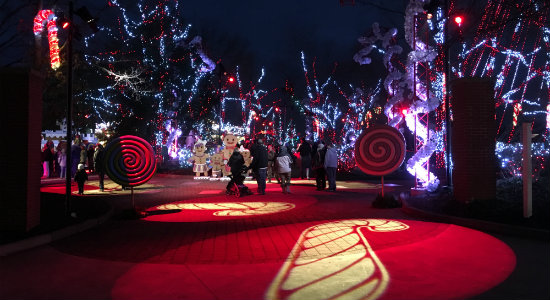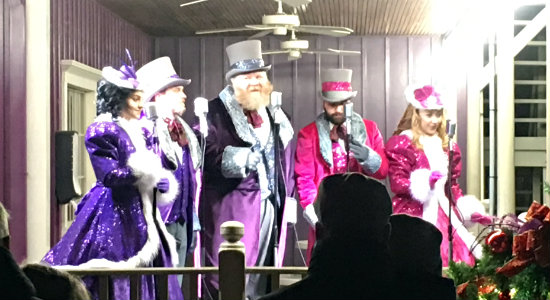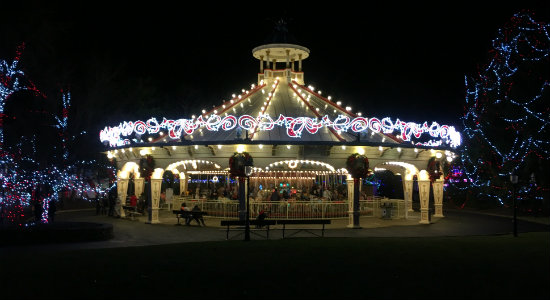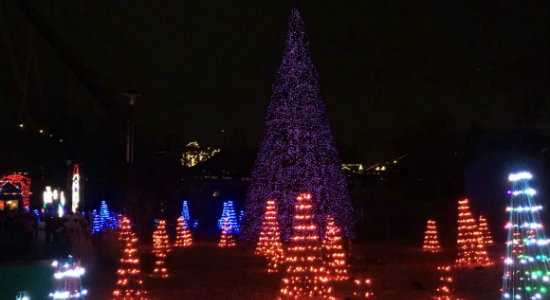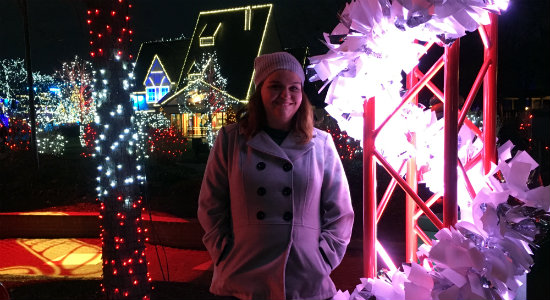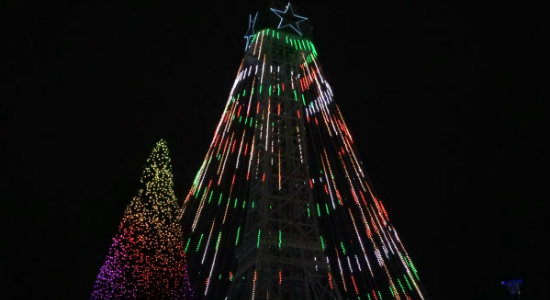 Click here to see all of my pictures from Winterfest.
I was very intrigued to see how they produced artificial snowfall when the temperatures were in the 40's. Sorry, I'm not going to spoil the discovery here, you'll have to find out for yourself.
There was also live holiday entertainment throughout the park. Sarah and I also enjoyed some gourmet macaroni and cheese and hot chocolate. Craft vendors set up shop under the Eiffel Tower.
Kings Island Winterfest was open today from 5:00 pm to 10:00 pm and I would say that four to five hours is the perfect amount of time to enjoy the event. I was very impressed with Winterfest and I'll be back again next year. It's likely that this will become a seasonal tradition for Sarah and me.