New York City, Day One - 11/22/2017
Today Julie, Jenny and I began our four-day trip to New York City. The main reason for this trip is to see Sarah marching with the Ohio University Marching 110 in the 91st Macy's Thanksgiving Day Parade.
We boarded the Fun Bus in Lancaster to begin the day-long journey to Manhattan. There was heavy traffic in several spots in New Jersey so by the time we arrived in New York it was already well into the evening.
The bus dropped us off a few blocks from where the balloons were being inflated for tomorrow's big parade. We made our way to 79th St. and Columbus Avenue, just across from the American Museum of Natural History. We could see the balloons in the distance, but we were prevented from crossing the street by police barricades. We had to walk five or six blocks just to find a way to cross the street to get in line. This was a line in name only. It was as wide as the city street and moved long just a few steps at a time. After moving just one block, we turned a corner and could see that we were still five blocks away. We decided to bail and find our first true New York City meal.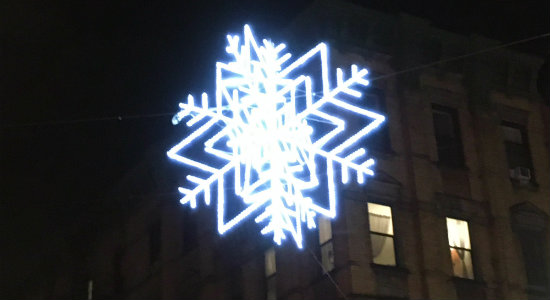 We wandered around the neighborhood to find a place to eat. We found our way into McAleer's Pub on Amsterdam Ave. Almost all of the seats were taken but luckily I spotted my new friend Kris Leach. We sat down and enjoyed our meal with Kris and her husband. I was happy to be welcomed to NYC with a genuine pub burger and fries.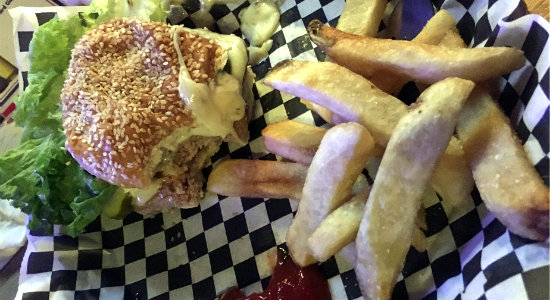 After the meal we found her way back to the bus for the drive to our hotel in East Rutherford, New Jersey.
Click here to see a few more pictures from our visit to New York City.
Tomorrow, the big parade!