National Corvette Museum - 8/21/2017
Shawn and I started our day touring the National Corvette Museum which is located across the road from the Corvette factory.
The museum showcased the storied history of Chevrolet's most famous car. Through seven generations of the sportscar, concepts, racecars and custom creations, the museum captured it all. They also featured displays featuring the museum's most infamous moment, when an unforeseen sinkhole below the museum's main showroom swallowed eight prized cars on the morning of February 12th 2014.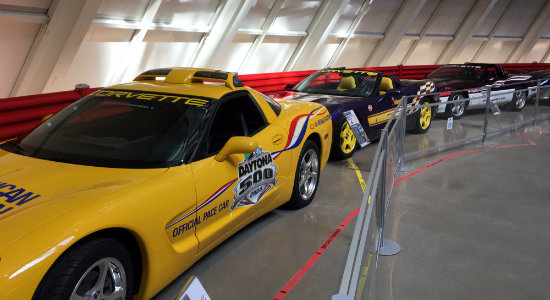 Click here to view my pictures from the National Corvette Museum.
Many members of the staff are wearing T-shirts commemorating today's solar eclipse which would be visible from the museum grounds. But we were on our way further south to an area where we would be able to get the maximum time of totality. So next we were off to Cross Plains, Tennessee.