Louisville, Kentucky - 8/20/2017
Today I began a mini vacation to see a total solar eclipse and on to New Orleans. I talked my friend Shawn into going with me to help with some of the driving.
The first day of this trip was mostly driving, but we did stop in Louisville, Kentucky for some sightseeing downtown.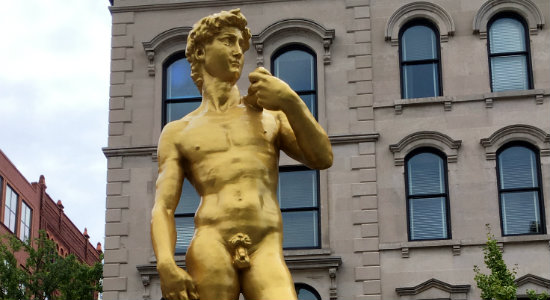 Statue of David outside the 21c Museum Hotel on Main Street.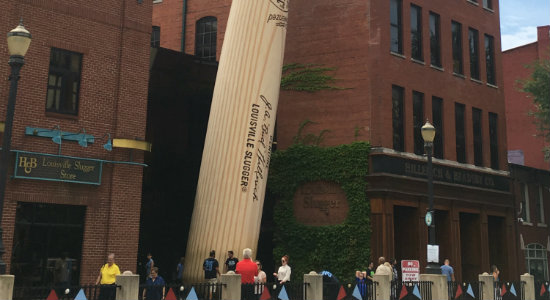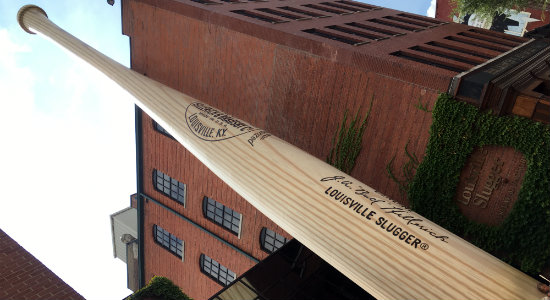 Louisville Slugger Museum and Factory.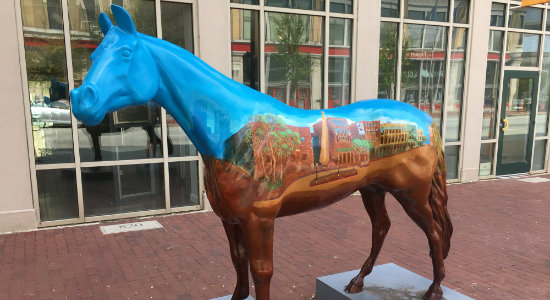 A mural on a horse statue.
Our next stop was on the south side of Louisville where we toured the Louisville Mega Cavern. It is a former limestone mine that stretches under parts of an interstate highway and the Louisville Zoo. The size and history of the man-made cavern are impressive. The mine opened in the early 1930's and ceased operation in the 1970's and during the Cold War was used as a fallout shelter. The tram tour covered only part of the 4-million square feet of the cavern. The tour showed mining equipment and supplies from the fallout shelter era. Storage rooms have been created inside for a variety of items including medical records, road salt, pretzels. Pods, vehicles and amusement park rides are also store here. The operators also offer other attractions including a mountain bike park, zip lines, bike tours, meeting facilities and a restaurant. This was a very unique place to visit.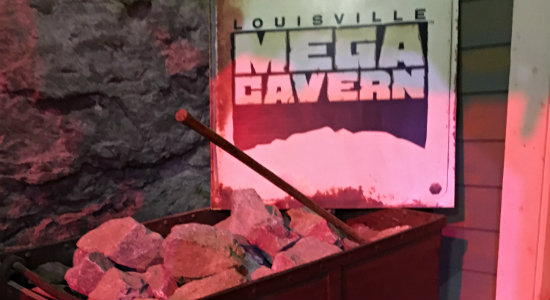 We finished the day with the drive to Bowling Green, Kentucky where we spent the night in preparation for the big event of this trip, the total solar eclipse.