A Day Out with Mom - 7/8/2017
This afternoon Sarah and I took Mom to Columbus for a day out on the town. We began with lunch at Schmidt's Sausage Haus in German Village. We all enjoyed the German Autobahn Buffet and their famous jumbo cream puffs.
After lunch we walked several blocks to The Book Loft of German Village. This unique bookstore is 32 rooms of all sorts of books and treasures.
Next we drove to the Field of Corn in Dublin. This was the first time any of us had visited this eclectic installation of large concrete corn sculptures. The park was a unique experience.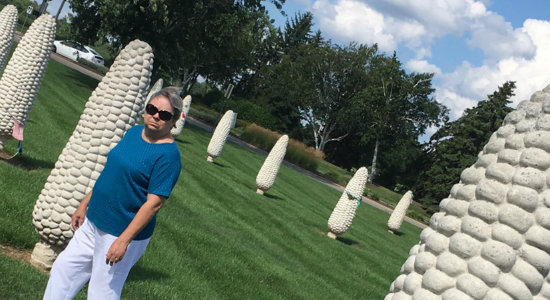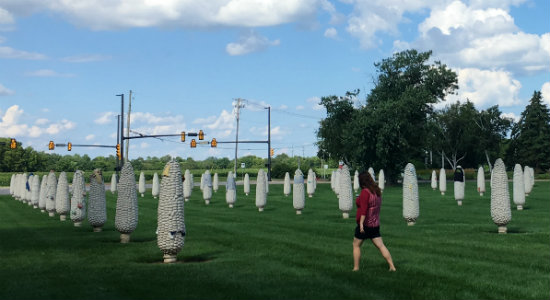 In addition to our stops in and around Columbus, it was a great day for the three to us just to hang out and talk with each other.