Cedar Point and New Friends - 7/2/2017
Today I made another trip to my favorite amusement park, Cedar Point. Once I arrived I met up with my friend David Bellamy-Bise who introduced me to two of his coaster friends, Robin White and April Hawkins.
We spent the day riding our favorite thrill machines. April and David introduced me to a hidden gem that I wasn't aware of at the park, Tilt-A-Whirl.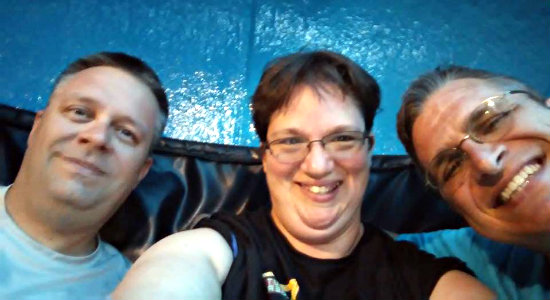 Me, April and David.
Later in the evening David talked me into trying Professor Delbert's Frontier Fling. I was a little hesitant, but David and I went for it.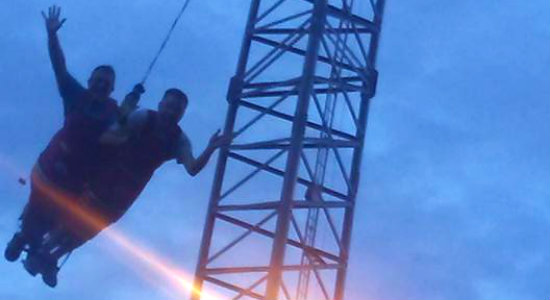 As the evening moved on we wanted to try the new virtual reality experience on Iron Dragon. We got in line but the ride was close for the Luminosity performance. So as we stood in line we were able to watch Luminosity. It was a great show and I noticed that it was a bit more rocked out than I remember previous renditions.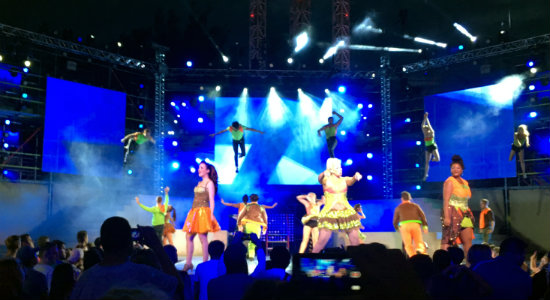 After the show the line reopened and moved very slowly, but we were able to take our first ride on Iron Dragon VR.
Getting the gear on all of the riders took a good bit of extra time. While waiting in the station to be dispatched the VR displayed a setting as if I was sitting atop a horse in an old time town. As the train began to leave the station the horse began to gallop in pace with the coaster. Going up the lift hill there were falling rocks and timbers. As the coaster reached the apex of the lift the wooden bridge collapsed, I dropped down a dragon caught me and carried me throughout the rest of the ride. The animation showed twists, turns and drives through a mountainous wilderness. Another dragon tried to snap at my feet going up the second lift. The ride ends with a flight around a cavern and returned to the station.
The VR ride itself is a lot of fun and is a great enhancement to Iron Dragon. The very long load time for the VR experience really detracted for the overall experience. I'm glad that the park runs the ride without the VR option for the majority of the day.
It was a great day with David, April and Robin at Cedar Point.