Holiday Music Celebration - 12/11/2016
This afternoon friends and family attended Ohio University's annual holiday concert at Templeton-Blackburn Alumni Memorial Auditorium, Holiday Music Celebration. The concert featured the Ohio University Communiversity Band and Athens Community Music School Children's Chorus.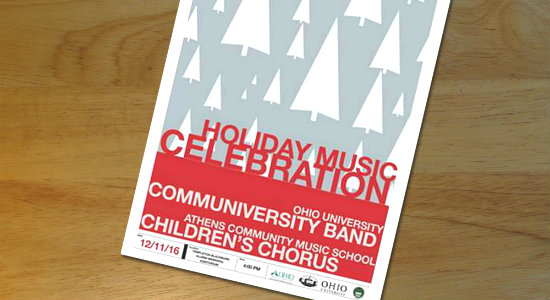 While family and I enjoyed the concert, Sarah performed with the Communiversity Band.