OU vs Akron - 11/22/2016
On this cold evening Leah and I went to see the Ohio Bobcats take on the Akron Zips at Peden Stadium in Athens. Sarah played in the Marching 110 pregame and halftime performances.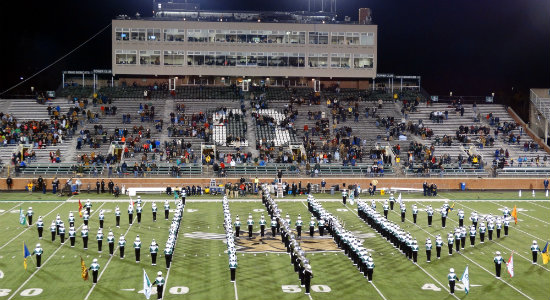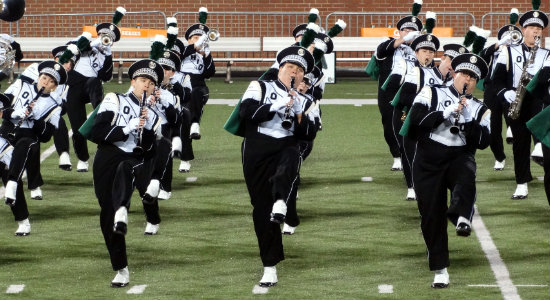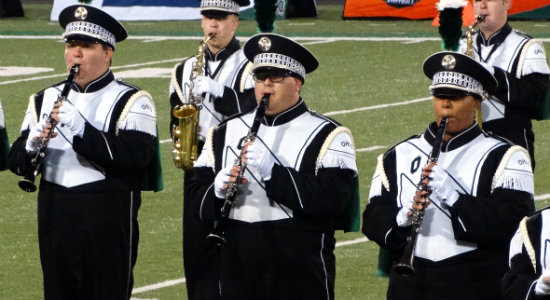 Sarah, Corey Smythe and Jalyn Cosby
During the game neither team scored a touchdown. Every point was made by field goals. Ohio won the game 9-3 and with tonight's win the Bobcats clinch the MAC East championship.