The Ladies Man - 11/5/2016
This evening Sarah and I attended a performance of The Ladies Man at the Elizabeth Evans Baker Theater at Kantner Hall in Athens. This play was presented by the Ohio University College of Fine arts Theater Division and the students of Ohio University.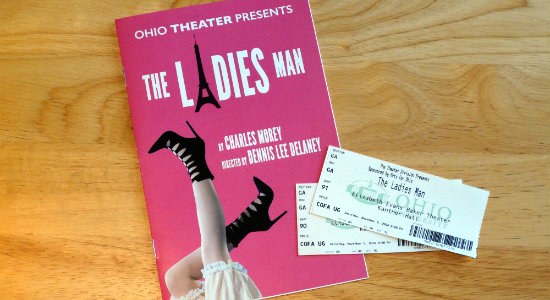 This farce is set in Paris during the early 20th century. It involves the complex relationships between a doctor, his wife, mother-in-law, patients and employees. The lies, deceptions and misunderstandings make for a wild time. And somehow it all makes sense.
Sarah and I shared a lot of laughs and had a great time this evening.