Holiday World - 7/13/2016
Today I arrived at Holiday World is Santa Claus, Indiana to ride their newest coaster, Thunderbird. This was my second visit to this beautiful family-owned park. My first visit here was with Sarah in June 2009.
Thunderbird debuted here last year. This B&M coaster is the first launched wing coaster in America. The theming was was great and fit with the surrounding Thanksgiving section of the park beautifully. The launch is amazing and the track has a great layout that travels through the woods and four inversions. Thunderbird was my 200th coaster.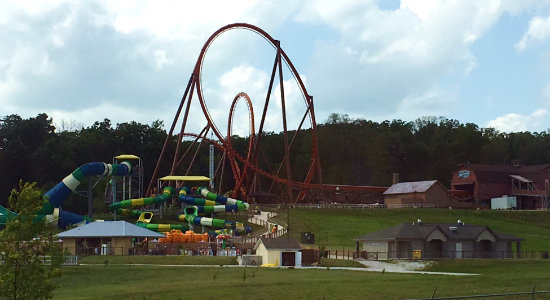 Click here to see my photos of Thunderbird.
I rode three of the park's other coasters, Raven, Voyage and Legend. I also enjoyed other rides, Liberty Launch and Gobbler Getaway. I had a good home-style meal at Plymouth Rock Café.
It was a beautiful day at the park, but it was very hot. I cut the day short and headed back to my air conditioned hotel room.