Kentucky Kingdom - 7/11/2016
Today I made a solo trip to Kentucky Kingdom in Louisville, Kentucky. This was my first visit to this former Six Flags park. As an out-of-state guest I was able to get a discounted ticket and a wristband for free soft drinks.
I enjoyed most of the parks attractions including Tin Lizzies, The Giant Wheel, FearFall, and Angry Birds: The Ride, a 3D cinema attraction. Of course the main reason for visiting the park was their roller coasters. I was able to ride four of the five coasters; Thunder Run, Lightning Run, T3 and Storm Chaser. The standout coaster among these was Storm Chaser. This Rocky Mountain Construction coaster was the first time I experienced and coaster like this. It is a wooden coaster which has been transformed in a new steel track coaster with inversions and aggressive twists and turns. The future of hybrid coasters is here.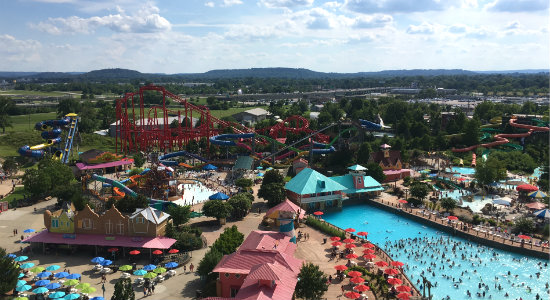 The park seen from The Giant Wheel.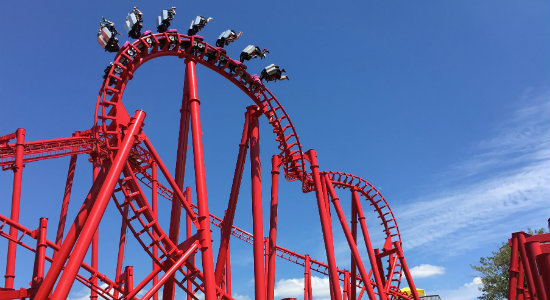 T3.
Click here to see more photos from my visit to Kentucky Kingdom.
Tomorrow I move on to visit my next new park at Beech Bend Park in southern Kentucky.