The Eiffel Tower and The Louvre - 5/4/2016
We began our day with a continental breakfast at the hotel. Next, the band changed into uniform and loaded onto the tour buses for ride to the Eiffel Tower and the highlight of the trip, a performance in front of the Eiffel Tower.
I wasn't sure if the people at the park were prepared for what was about to happen. But at least one family was, they had been following the band online and was had traveled to Paris to see the performance. They were even holding signs welcoming the band to Paris.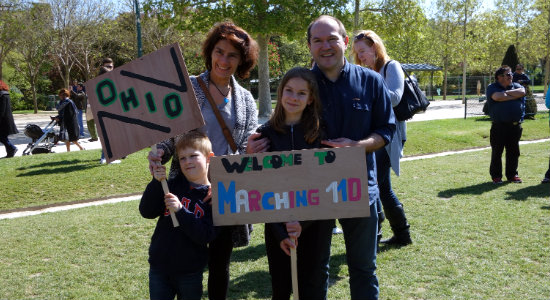 The beautiful weather and clear skies were perfect for this midday concert. The Marching 110 played their classic standards like Ain't Been Good, Long Train and Cheer, along with a the hit songs, "Kiss You" by One Direction, and "Uptown Funk" by Bruno Mars. The large crowd that had gathered was loving every song and dance move.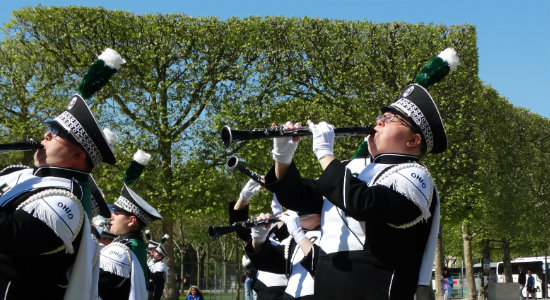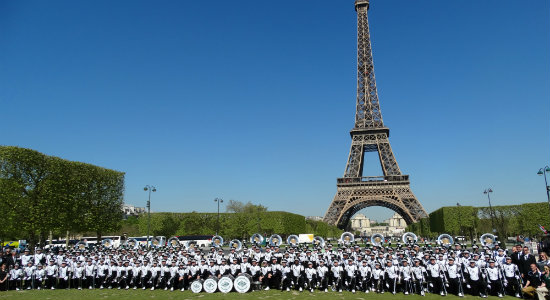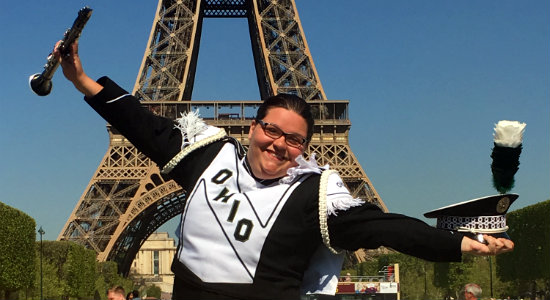 Click here to see my pictures of the performance by the Marching 110 at the Eiffel Tower.
Click here to see the rest of my pictures of the Eiffel Tower.
I'm so happy to have experienced this with Sarah. Truly, a once in a lifetime event.
Friends and family loaded onto the buses and headed to the Louvre. Meanwhile, the band headed back to the hotel to change from their uniforms into casual clothes before joining the rest of us at the museum.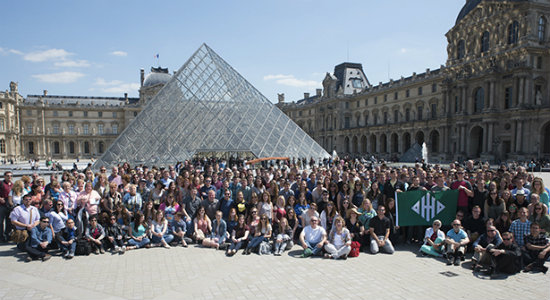 Jenny and I had several hours to explore the Louvre for the rest of the afternoon, but it was barely enough to scratch the surface of the world's largest museum. We did manage to see the Venus de Milo and braved the crowd to see the Mona Lisa. It was amazing to see the vast array of painting and sculptures the museum had to offer.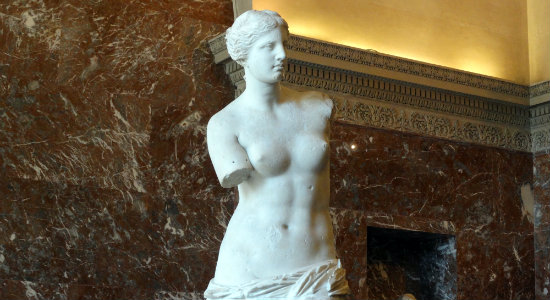 Click here to see all of my pictures from the Louvre.
The buses returned us to the hotel and again we walked the streets surrounding the hotel looking for a place to eat.
Click here to see other various pictures from around Paris.
Tomorrow we are off to Disneyland Paris.