OU vs Miami and Homecoming - 10/10/2015
This afternoon the Ohio University Bobcats took on Miami. The Bobcats defeated the rival Redhawks with a score of 34-3.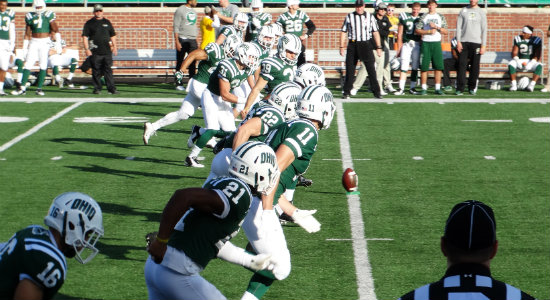 Homecoming weekend also means the Marching 110 was joined by the Alumni Band. And once again I was happy to see Sarah continue her season with the Marching 110.