Under the Elms - 6/10/2015
This evening we attended the summer concert series Under the Elms at the Scripps Ampitheater on the College Green at Ohio University.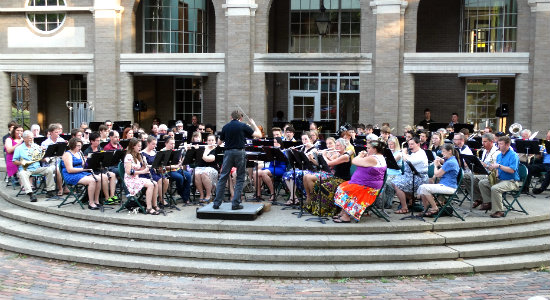 Conducted by the university's Director of Bands, Andrew Trachsel and with several musicians with connections with Nelsonville-York High School including Sarah, Kouree Chesser, Terry Robb, Emily Arlen, Taylor Wilson and Mason Loudner.
In recognition of the university hosting the International Space University this summer, Dr. Trachsel arranged for the concert series to feature many space-themed selections. This evening's concert included Blue Danube, Star Wars Medley and Apollo 13.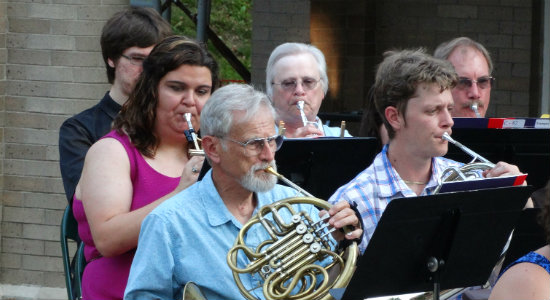 Sarah Whitmore.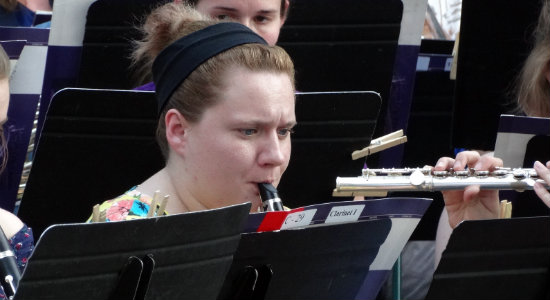 Kouree Chesser.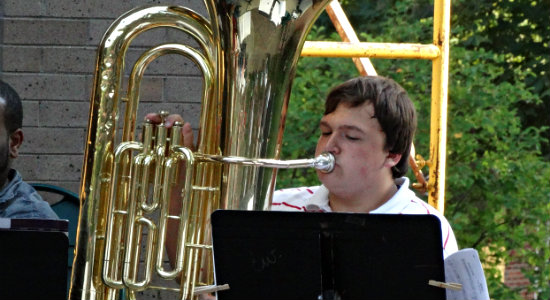 Mason Loudner.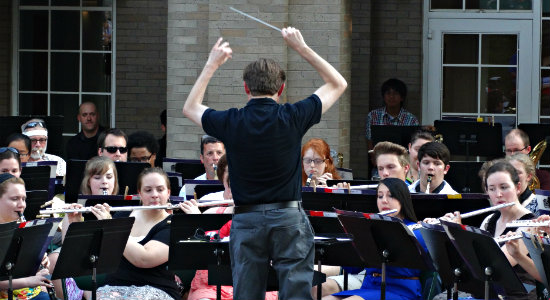 Andrew Trachsel.