Spring Concert - 4/26/2015
This afternoon friends and family attended this yearís Spring Concert presented by Nelsonville-York Schools Instrumental Music Department. The concert featured the Junior High Concert Band, Senior High Concert Band and NY Jazz Band.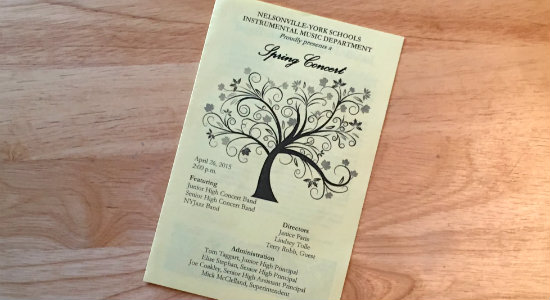 Sarah performed with the Senior High Concert Band as they played Andromeda, Courage, Legends in the Mist, The Fellowship of the Ring, At the Movies with Hans Zimmer and Capricorn Moon.
Iím so proud of Sarah for her continuing musical achievements.