Noises Off - 3/27/2015
Sarah and I went to the Elizabeth Evans Baker Theater in Kantner Hall on the campus of Ohio University to see the production of Noises Off.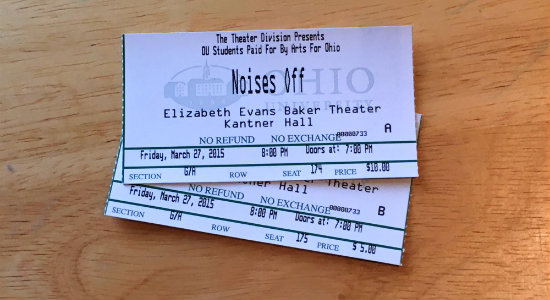 This was a fast paced, laugh-out-loud farce. The performances by each of the cast members were stunning. I donít think I have ever laughed this hard at a play. There was so much going on at time it was hard to follow all of the action.
We might have to come back and see this show again.