Shrek the Musical - 3/13/2015
This evening Sarah and I went to Stuartís Opera House in Nelsonville to see Shrek the Musical.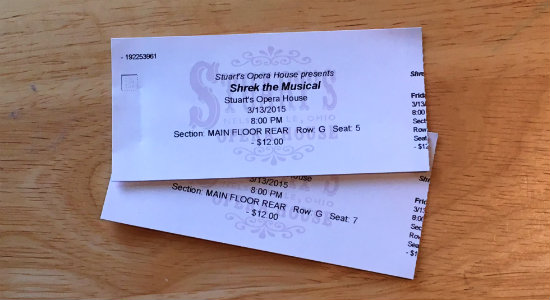 This was a wonderful take on the animated classic. Lord Farquaad played by Dayton Willison and Donkey played by Matt Johnson were stealing every scene they were in.
Fairy tales come to life in this great laugh-out-loud show.