Fall Freakout - 9/7/2014
Today Sarah and I visited Cedar Point to take part in Fall Freakout 2014 hosted by the Great Ohio Coaster Club. The event included ERT on Blue Streak and Magnum XL-200, dinner at Coral Courtyard and a behind the scenes tour of Zombie High School.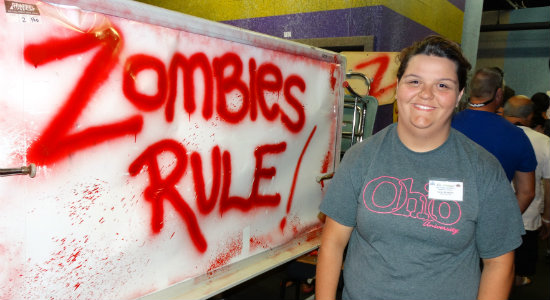 Click here to see all of my photos from Zombie High School.