Gatlinburg, Tennessee - 6/23/2014
Today Sarah and I began our vacation in and around the Great Smoky Mountains National Park.
We left home early this morning for the long drive to Gatlinburg, Tennessee. It took over six hours to cover the four-hundred-plus mile trip. After checking into our hotel we walk along the Parkway in the center of Gatlinburg. We saw the countless tourist attractions and shops. We were getting hungry and decided to eat at Bubba Gump's.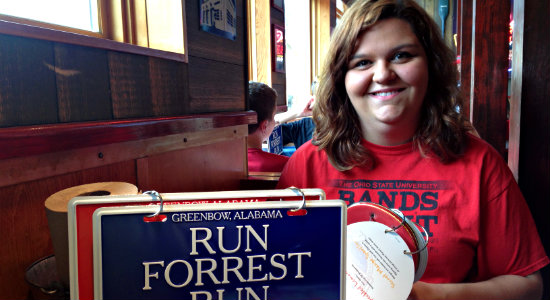 Next we were off to Ober Gatlinburg. We took the aerial tramway, which is over two-miles long, from downtown Gatlinburg to Ober Gatlinburg located in the mountains overlooking the city. We spent time browsing the shops and park. We even stopped for a moment to watch the skaters are the ice rink.
The main reason I wanted to go to Ober Gatlinburg was to take Sarah on the Alpine Slide, just like Dad had taken all of us kids when we were young. I guess Dad, Leah, Joey, Jenny, Tommy and I made our rides down the Alpine Slide in 1980. Now it was time for Sarah and I.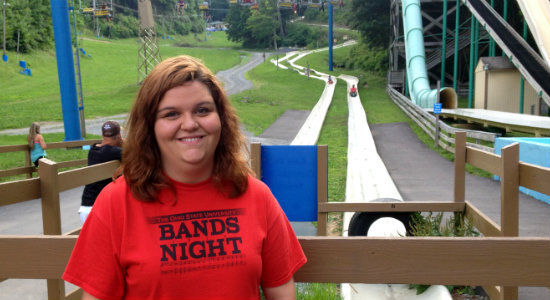 One more time on the aerial tramway for the ten minutes ride down the mountain. The tram offers some great views of the mountains and down unto the city.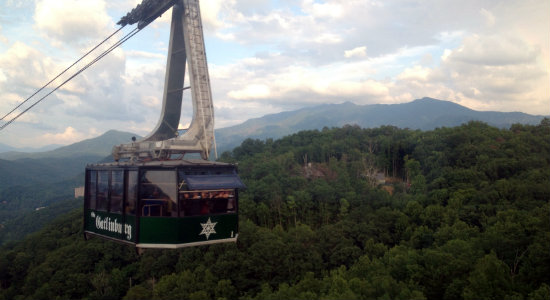 Click here to see my photos of Ober Gatlinburg.
Sarah and I continued to explore along the Parkway. All of the shops and attractions are there to gladly take your money. One lady tried to sell us a timeshare… and thought Sarah and I were a married couple. I finally decided to get a ticket for three of the Ripley attractions. Our first stop was at the Ripley's Believe It or Not!
The odditorium was full of obscure facts and strange artifacts.
After a quiet walk along the Parkway under the cool summer twilight we were back to our hotel.
Click here to see other various pictures of Gatlinburg.
Tomorrow… we drive.