Sally's 80th Birthday - 11/17/2013
Today Sarah and I joined many friends, family and people from the Nelsonville area to celebrate Sally Dishong's 80 birthday.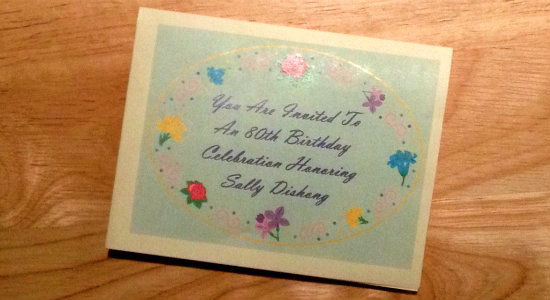 The party was held at the community room of the Rocky store in Nelsonville. Sally's three children were there. Jenny of course, as well as Jay from Georgia and Will drove all the way from California to attend.
There were dozens and dozens of people attending. Many of whom I didn't know. Several of the Adams, Lauderbacks and the trivia gang were there.
Jenny invited each of us to standup, introduce ourselves, tell how we knew Sally and tell a story about her. It was clear that Sally has a ton of friends and has had many travels and adventures all across the country.
Happy 80th Birthday Sally.