Halloween as the U.S. Border Patrol - 10/31/2013
Today I wore my Halloween costume to work. I was dressed as a member of the U.S. Border Patrol.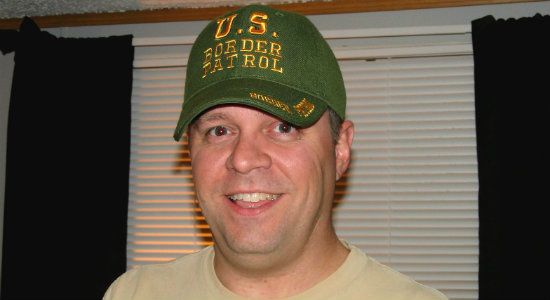 This year's costume was very inexpensive. The only item I had to purchase was the hat. I found it on the internet. Of course, you can find anything on the internet.
The running gag of the day was, "This is how I get to the front of the line at the BMV".