Kennywood Phantom Fright Nights - 10/25/2013
Today Shawn and I made the long drive to Pittsburgh to visit Kennywood. The park was only open during evening hours so they could host their Phantom Fright Nights. This was my first visit to the park for their Halloween event and my first Halloween event at a non-Cedar Fair park. And this was Shawn's first visit to Kennywood.
We arrived at seven o'clock, just as the park opened. The scary music and sounds effects were blasting and monsters were ready for us.
Overall, I found the haunts no more or less scary than those of Cedar Fair. But the quality of the monsters were very inconsistent. The first two haunts were downright boring. After the first haunt I decided to count the monsters in the second. There were 16 and of those, half didn't really do anything. Some would try to stare you down while others slowly walked around.
The next four haunts were on par with Cedar Fair. With many of the same tactics as the other parks, maybe a new spin on the an old gag, but overall the same level of scare.
I did notice that the bad haunts were early in the evening with little or no guests in line and the better haunts were later with 30-45 minutes waits to get in. Perhaps the monsters performed batter with the larger crowds. I don't know.
I do have to give Kennywood credit for trying to keep the guests in the queues entertained while they waited. I saw a DJ playing dance music, an old zombie movie shown on a hanging bed sheet in the trees, and a juggler was walking around performing for the guests.
As for the crowds, for the first hour all the rides and haunts were walk-on or 1-2 trains. As this rate we made our way back to the Old Kennywood end of the park quickly, where we spent our second hour. After that the crowds had filled the park and each ride and haunt had 30-45 minute lines. Since this was a Halloween event made for teenagers and adults, there weren't any kids that we had to tolerate or strollers to get in our way.
Somehow, on my previous visits to Kennywood I have always missed getting their famous fries and I was denied again on this visit. Every window was open at the Potato Patch Fries, each with a huge line. I ended up getting pizza at Pizza Warehouse. It was the best amusement park pizza I have ever had. I love the crust. Sorry LaRosa's.
And of course I had to ride the roller coasters. I had to get my credit on Kennywood's newest coaster, Sky Rocket. This coaster opened in 2010 and this was my first chance to ride. Located at the entrance to the park, it was the first ride of the evening. While we waited in line I couldn't help but notice how quiet the coaster is. It just glided along the rails and even the LSM launch was pretty quiet. The coaster has great airtime, a great launch, great elements and two great cliffhangers. Sky Rocket is a very good coaster, but I can see how some say the second half is boring. But I still love it. Sky Rocket was my 161st roller coaster.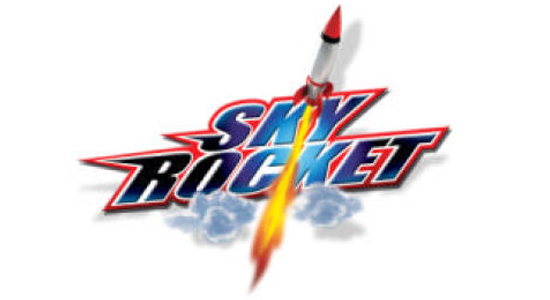 Being that this was Shawn's first visit to Kennywood, I was having a great time seeing him ride these coasters for the first time. We also rode Jack Rabbit, Thunderbolt, Racer, Exterminator and Phantom's Revenge. Each one was a great night ride.
The weather was cold with no wind. So it was quite bearable.
We finished our Phantom Fright Night with a second lap on Sky Rocket. We both enjoyed Kennywood very much.