Kings Island and Ed Alonzo's Psycho Circus of Magic & Mayhem - 8/15/2013
After being impressed with Ed Alonzo's Psycho Circus of Magic & Mayhem at Kings Island last Saturday, I decided to return to the park and bring Sarah to see the show. This is the last week the show is performing this summer and I didn't want her to miss it.
Of course we also spent the day enjoying the rides, coasters, shows and food throughout the park. While taking in the views from atop the Eiffel Tower I was able to get a picture of the first steel delivered to the Banshee construction site.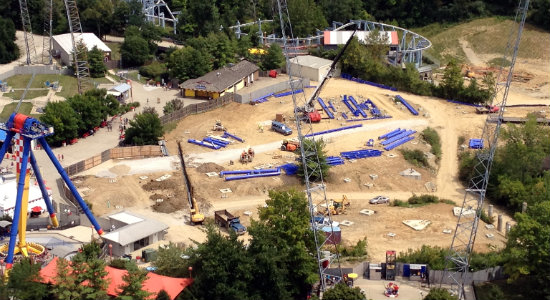 It was during the afternoon that we saw the Psycho Circus in the Kings island Theater. It seemed as though I enjoyed the show more than Sarah. But maybe I over-hyped it for her. Either way, I'm very happy that we saw the performance. At the conclusion of the show Ed Alonzo met with some members of the audience, signed autographs and gave away trading cards. I took the opportunity to thank him and tell him that I enjoyed the show very much, both today and last Saturday.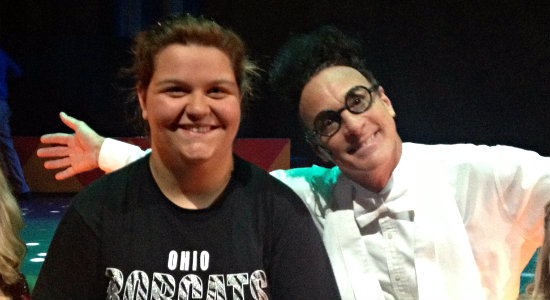 After the show I also dropped off thank you letters at guest services for both Don Helbig and Ed Alonzo for the great time I had during BeastBuzz 2013 this past weekend.
It was a beautiful summer day and the crowds were very manageable for August. Sarah and I had a great time.