The Music of Queen - 7/20/2013
This evening Jenny, Sarah and I went to Columbus Commons to see The Music of Queen as part of the Picnic with the Pops.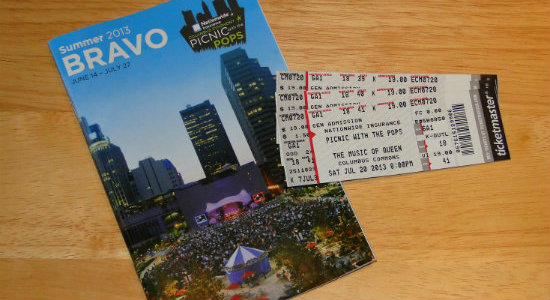 We found a spot on the lawn, setup our chairs and ate dinner that we had brought from Chipotle. The weather was perfect for an evening concert under the stars. The first part of the concert was performed the Columbus Symphony alone.
After a intermission the symphony was joined on stage by a rock band and four singers. Together they played a long list of familiar Queen hits. Some of these included Somebody to Love, Fat Bottomed Girls, A Kind of Magic, I Want it All, One Vision, We Will Rock You, We are the Champions and Another One Bites the Dust. The show ended with a finale of Bohemian Rhapsody.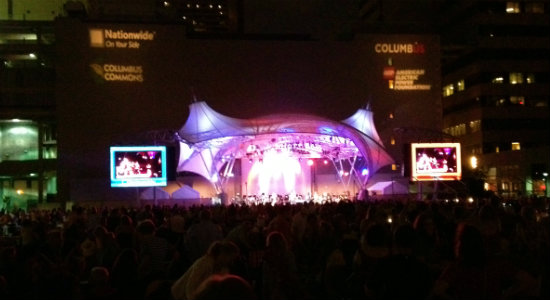 We all enjoyed this rockin' show. What a great night it was.