2013 O.U. Summer Music Camp Grand Finale Concert - 6/22/2013
This week Sarah attended summer music camp hosted by the Music Department at Ohio University. A Grand Finale Concert was held in Glidden Hall at the conclusion of the week.
As part of the camp the instrumentalist were also given instruction in vocals. The choir of non-singers showed their new talents.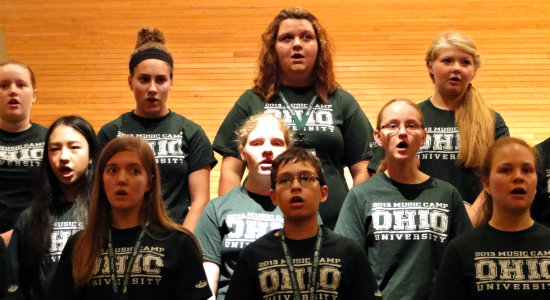 Many of the individual sections of the band preformed to showcase their talents.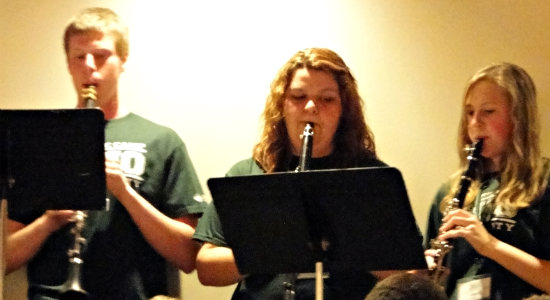 The finale of the concert was a performance of the full band.
After the concert Sarah had her picture taken with Andrew Trachsel.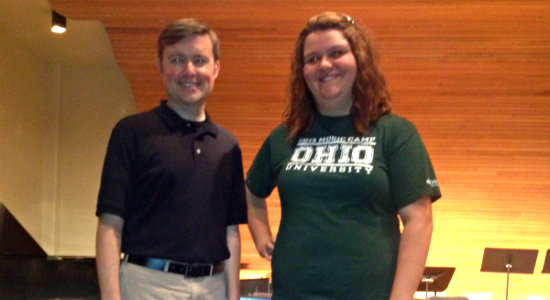 Sarah enjoyed her week at camp. And as always, I'm so proud of my Sarah.