Under the Elms Concert Series - 6/20/2012
Tonight Mom and I went to see Sarah perform in the Under the Elms concert on the College Green at Ohio University in Athens. This is Sarah's first performance with the Communiversity Band and the first of this season's concert series. This evening's concert featured guest conductor, Shannon Kitelinger from San Diego State University.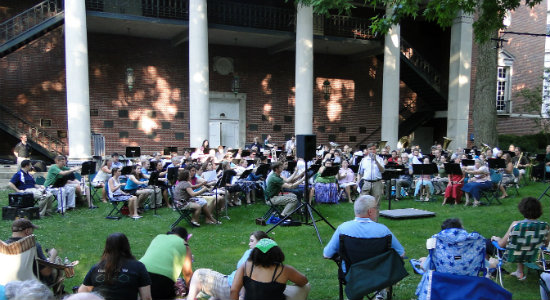 Sarah will join the band for three of the remaining four perfornances in the series.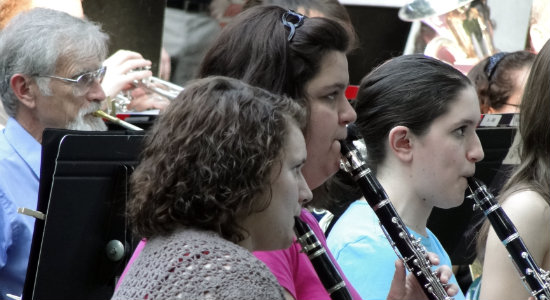 After the concert the members from Nelsonville-York posed of a picture.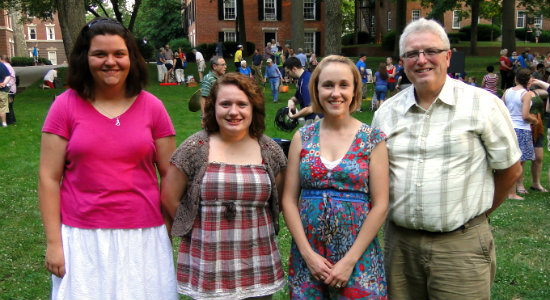 Sarah Whitmore, Kouree Chesser, Janice Paris and Terry Robb.
The free concert series continues each Wednesday evening at 7:00pm through July 18th.