Band Awards Banquet - 5/18/2012
This evening the Nelsonville-York Music Department held it's annual awards banquet. Sarah received the Katheryn McCoy Award for outstanding freshman and metals for her "I" ratings for solo and emsemble performances from the Ohio Music Education Association. She also received pins for Band, Band Council and District Band and her varsity letter.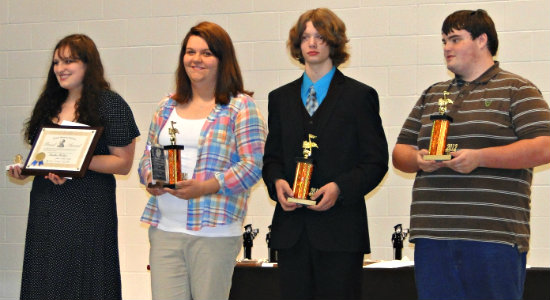 Brooke McClain, Sarah Whitmore, Jesse Howdyshell and Randy Baughman.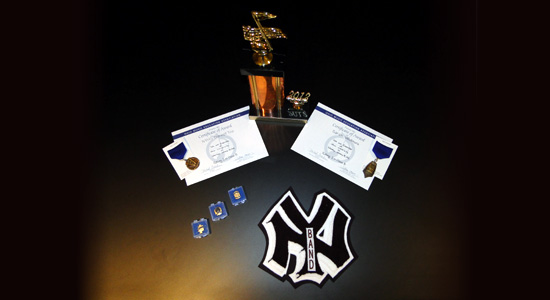 So proud of my Sarah.