The Marching 110 at the O.U. Hockey Game - 2/11/2012
Tonight Sarah and I met some of her friends at the hockey game. We've been to several games already this year, but this evening was special for Sarah and her band geek friends. Members of the Marching 110 were there to entertain the hockey fans. We took the camera to capture the fun.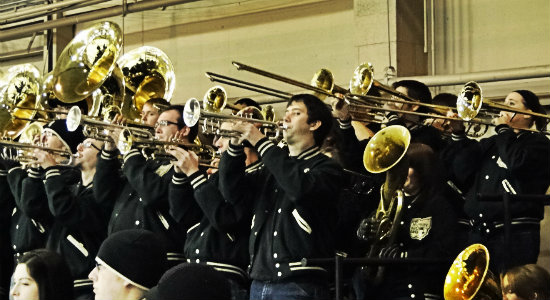 Not all of the 110 showed up. They would have never fit in Bird Arena. And they were pently loud enough with just the select group that were there.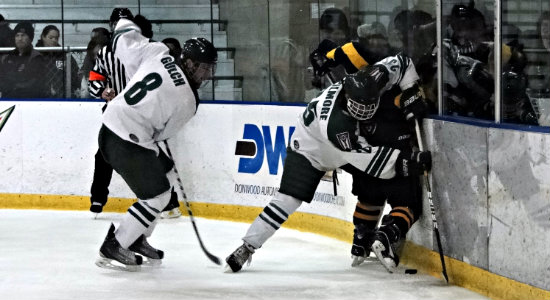 #8 Jonathan Gulch and #25 Tyler Pilmore go after the puck on their way to victory. The Bobcats went on to beat the Kent State Golden Flashes 3-1.