STOMP - 1/30/2012
Tonight Sally, Jenny, Sarah and I went to see STOMP at Ohio University's Templeton-Blackburn Alumni Memorial Auditorium.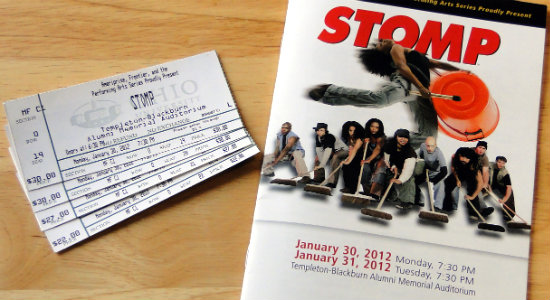 This was my fourth time I have seem a performance of STOMP and the second for Sarah. Sitting in our same row was Jessica from work and her family. We all thoroughly enjoyed tonight's music, dance and energy.
Click here to comment on my blog.